Teen driver faces DUI charges, 6 other teens seriously hurt in Fairfax County crash: police
MERRIFIELD, Va. - A 17-year-old driver faces DUI charges after a Fairfax County crash left six other teens with life-threatening injuries, police say.
The crash was reported just before 5 a.m. in the 2600 block of Pioneer Lane in Merrifield.
Fairfax County Lt. Jim Curry says the driver of the vehicle – a 2003 Lincoln Aviator –  was traveling at a high rate of speed, lost control, and left the roadway where it struck a tree. Five of the passengers were ejected from the SUV. One was extricated from the wreckage. 
The teen driver was able to walk away from the crash. Curry said he was arrested and is facing charges of driving under the influence.
After consultation with the Office of the Fairfax Commonwealth's Attorney, he was not charged on Monday, and charges are pending as the investigation continues. 
"What is clear is that speed and alcohol were absolutely factors of the crash and most of the juveniles, from what we've been able to determine so far, were not wearing their seatbelts," Curry said.
All passengers and the driver were between 14 and 17 years of age. Officials said they are local to the area, and six of the seven in the SUV suffered serious injuries and are currently recovering in a hospital. 
Roads in the area were closed as the crash was being investigated. So far, detectives believe speed and alcohol were factors.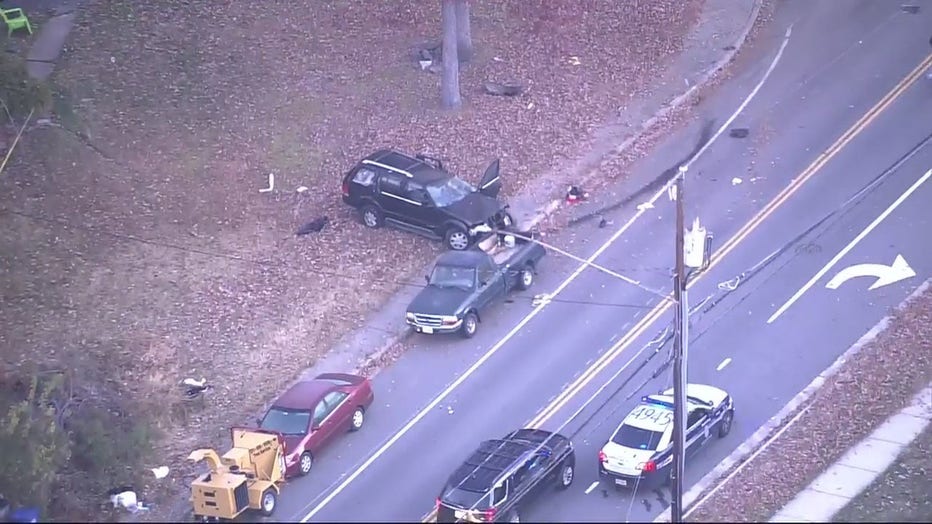 6 juveniles transported with life threatening injuries after crash in Fairfax County