Suspects accused of robbing multiple taxi drivers in Langley Park arrested
SILVER SPRING, Md. - Residents in the Langley Park area feel a bit safer after police recently busted three people accused of targeting taxi drivers in a string of armed robberies.
Detectives from the Prince George's County Police Department said they have identified and charged a 15-year-old for robbing two independent taxi service drivers at knifepoint on Jan. 12, 2023. 
A pair of 20-year-olds: Omar Hernandez and Jose Linares-Hernandez, both from Adelphi, were also arrested. Police believe from Dec. 12, 2022, to Jan. 2, 2023, Omar and Jose robbed five people working as taxi drivers. Both suspects are in the custody of the Department of Corrections and are being held without bond.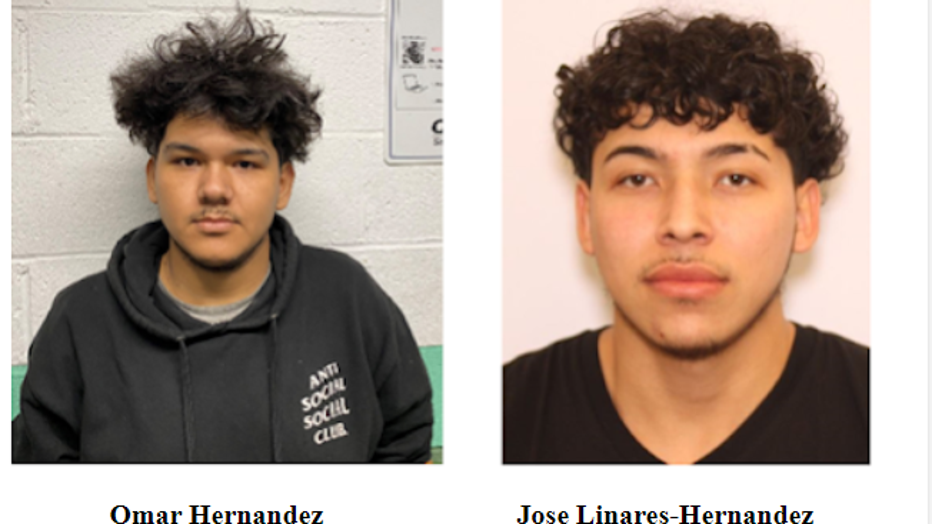 Detectives are still investigating several other robberies involving taxi drivers in the Langley Park community. Since January 11, police said they've received five reports of armed robberies in the area.
Each time, police said, a suspect or suspects contacts the taxi service provider for a ride. Once they get inside the vehicle they rob the driver at gun or knifepoint before running away. 
Police are asking anyone who has information relevant to this investigation to please call 301-699-2601. Callers wishing to remain anonymous may call Crime Solvers at 1-866-411-TIPS (8477).