2 teens arrested for carjacking rideshare driver in Prince George's County
PRINCE GEORGE'S COUNTY, Md. - Two teenagers are in custody for carjacking a rideshare driver on Monday in Prince George's County, according to police.
Prince George's County Police said the incident happened around 9:40 p.m. in the 1500 block of Belle Haven Drive in Landover.
According to investigators, the victim reported to officers that he was carjacked by two teenage suspects while giving them a ride through a rideshare service.
Police said the two suspects pulled out a gun during the ride, and demanded the vehicle. The victim, says he complied out of fear for his life.
READ MORE: Hyattsville death investigation after man's body found in apartment complex parking lot
On Wednesday night, PGPD detectives spotted the stolen car in the 5300 block of Riverdale Road in Riverdale.
After conducting a traffic stop, the detectives discovered the two teenage suspects in the car and took them into custody.
They also found a loaded ghost gun with an extended magazine and the victim's property in the car.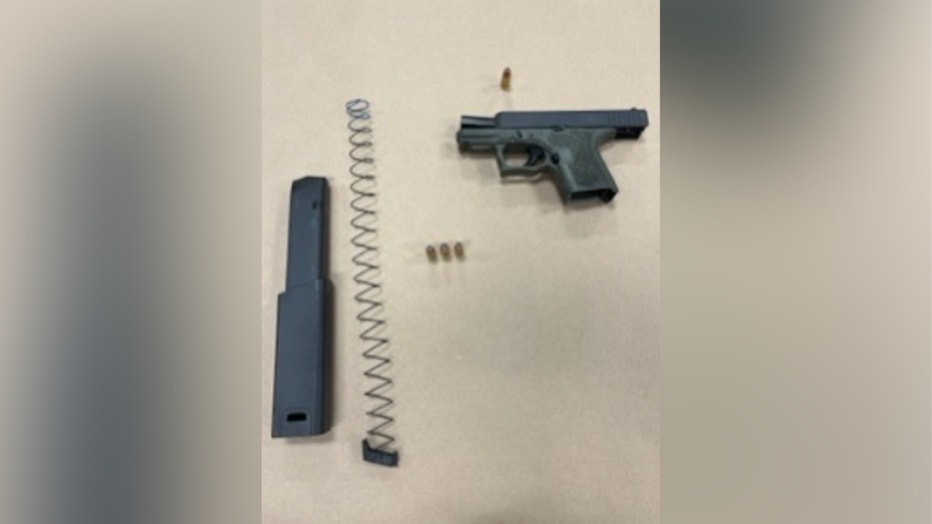 (PHOTO: Prince George's County Police Department)
Investigators identified the suspects as two males, a 16-year-old and a 17-year-old. Both are being charged as adults with armed carjacking and related firearm offenses.
Police said the incident remains under investigation.
Anyone with information is asked to call PGPD at 301-516-3788.