Suspected heroin, meth, and crack seized after foot chase in New Market: police
NEW MARKET, Md. - Authorities in Frederick County say two men face narcotics related charges after suspected heroin, methamphetamine, and crack were seized from them following a foot pursuit over the weekend.
Police say they were looking for the two men after a failed traffic stop Friday. They spotted them Saturday afternoon walking on Eaglehead Drive with a juvenile in the New Market area and gave chase.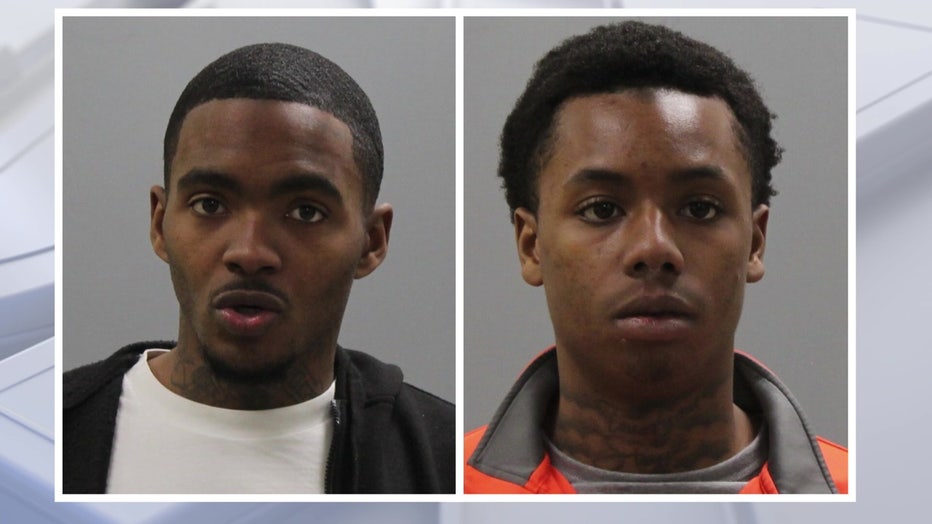 Xavier Kimel Mason (l) and Jamari Elijah Smith (r) (Frederick County Sheriff's Office)
Officers say 23-year-old Xavier Kimel Mason was quickly taken into custody. They found 19-year-old Jamari Elijah Smith nearby in a wooded area between Yeagertown Road and Jordan Boulevard. A third person, the juvenile, was found hiding in a container in a backyard on Meyer Avenue.
Mason and Smith face multiple drug charges including possession of controlled dangerous substances, and possession with intent to distribute narcotics.
Officers say they recovered approximately 150 capsules of suspected heroin, methamphetamine, and crack. Both men were taken to the Frederick County Adult Detention Center. Officials say the juvenile was also charged accordingly.
The case remains under investigation.