Man charged after Anne Arundel County father beat to death over son's schoolyard fight
ANNE ARUNDEL COUNTY, Md. - A man has been arrested and charged in connection to the beating death of a father who was trying to defend his child following a schoolyard brawl in Anne Arundel County, police say. 
Trevor Garrett Taylor is now facing charges of manslaughter, three counts of second-degree assault, affray and disorderly conduct in the death of 43-year-old Christopher Michael Wright. 
The charges stem from a brutal assault on May 19 that left Wright seriously injured outside of his home in the 300 block of Arundel Road West in Brooklyn, Maryland. 
Police responded to the home around 5:00 p.m. where they found Wright. He was taken to the hospital but was pronounced dead at 9:45 p.m. on May 20.
Upon investigating, detectives discovered that three teens and two adults came to the home trying to confront Wright's 14-year-old son following a schoolyard fight over $30 that had occurred earlier that day, Fox News reports. 
Wright went outside, told the group that his son would not be coming out and they began to attack him.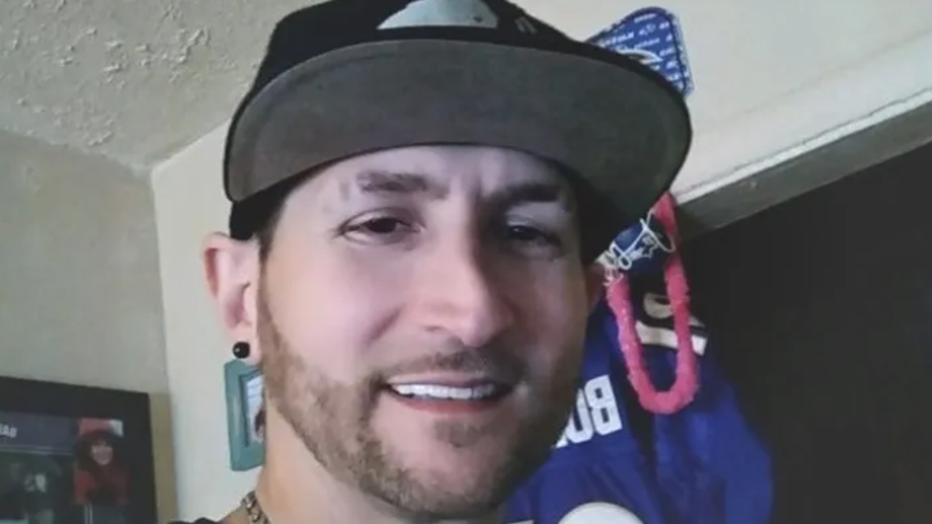 Christopher Wright, 43. (Credit: GoFundMe)
First responders with the Anne Arundel County Fire Department arrived on scene and began to treat Wright before he was taken to an area hospital. 
Wright's fiancee, Tracy Karopchinsky, told 11 News that "The damage was done before the ambulance ever took him away. I mean, he'd had a seizure. It was done. There was nothing that the hospital could do."
Wright was pronounced dead on May 20 from a traumatic brain injury. 
According to a GoFundMe for the family, a vigil was held on May 26 and private funeral services were held on Sunday, June 11.  
"These men took the life of an amazing father and life partner, and he left this Earth and those who loved him way too soon. His children are now without their father," the GoFundMe read. 
Anne Arundel County Police continued to investigate and there were reports that charges could be filed but no suspects were taken into custody at the time. 
The Maryland State's Attorney's Office announced Taylor's arrest on July 19. He is currently at Central Holding and Processing in Annapolis.