Superintendent tries new strategy to address violence in Anne Arundel Co. schools
GAMBRILLS, Md. - School leaders in Anne Arundel County are trying a new strategy to make schools safer.
On Monday, Anne Arundel County Public Schools Superintendent Dr. Mark Bedell invited community members to step inside public schools and hallways to "be present" for the kids. 
The idea is to make students feel more safe and supported and to have a few more pairs of eyes during high transition times. Bedell's new approach comes after the county has seen a spike in serious offenses and weapon possession. 
"The data around weapons possession is even more concerning," Dr. Bedell said. "We are on pace to double last year's numbers in terms of possession and/or use of knives, lookalike guns, and firearms. To be clear, this data is not limited to guns. They make up the minority of these offenses."
READ MORE: Student who brought gun to Anne Arundel County middle school won't be charged
Bedell's idea is modeled after a group of dads who decided to show up to support kids at a Louisiana high school after 23 students were arrested within three days. They called themselves Dads on Duty.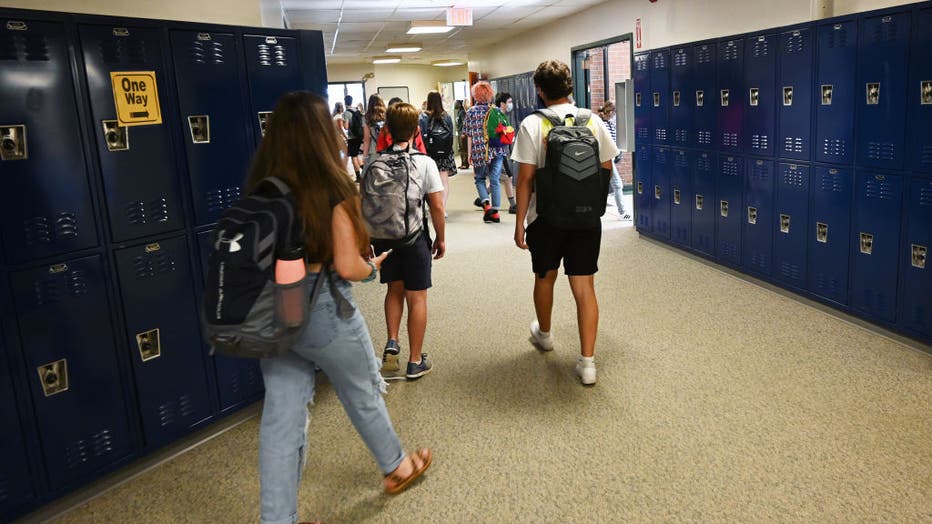 The Anne Arundel County Public Schools superintendent clarified that volunteers will not be asked to do security, discipline, or instruction. Nor will volunteers be in the classroom, but they will be inside the hallways. Volunteers will be required to go through standard background checks as well. 
"My kids knew. They grew up with me in the halls of their elementary schools with PTA and other things," said Allison Pickard, a parent and county council member. "Really after elementary school, there's not as much opportunity to be present in middle schools and high schools because it's a different environment, so I look forward to walking the halls." 
RELATED: Video shows Severna Park High School students bullying special-needs classmate
Valerie, another parent FOX 5 spoke to, said she's fine with the new initiative as long as the volunteers have their backgrounds checked.
"We have school resource officers and I do believe they do a great job in the schools," Valerie said. 
Anne Arundel County Public Schools is still finalizing the protocols for those interested in patrolling schools, but that information is expected to be released in February.