Super Bowl 2023: Mama Kelce's split Eagles-Chiefs jacket designed by Maryland business owner
Super Bowl XVII is going to feature the first-ever on-field matchup between two brothers as Jason and Travis Kelce face off, and a Maryland business is helping their mom, Donna Kelce, show her support for both sons.
As a result of the brothers facing off in the Super Bowl, mama Kelce has become a huge star in the lead up to the big game.
Many fans have been left wondering who she would support, so to answer the question, she's been showing off her split Eagles-Chiefs apparel, including a special jean jacket.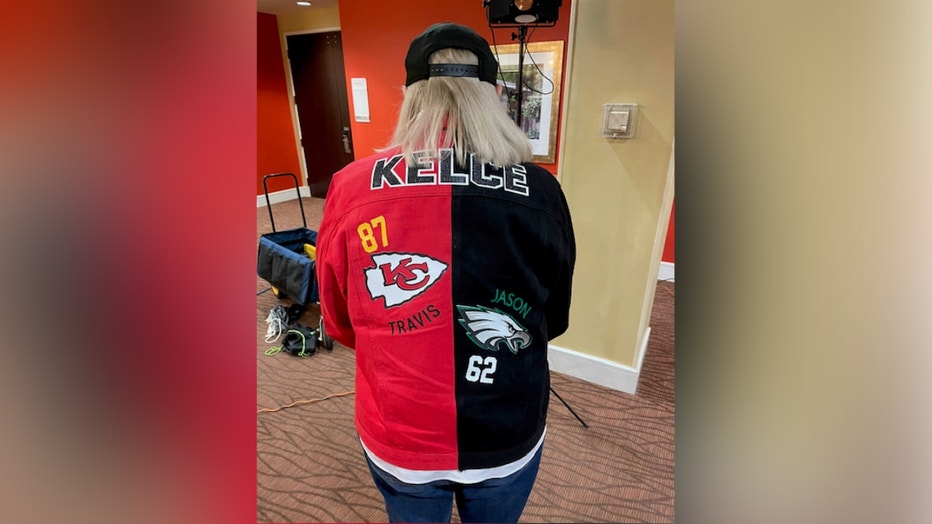 That popular jacket was made by Maryland business owner Monica Blakely, the founder of Passion for Ezra.
"I have a huge respect for Mama Kelce," said Blakely to FOX 5. "She's doing everything a mom would do right. You're going to show up in places for your kids at all times. So, I thought, you know what? I'm gonna make it a little easier on her. So, I reached out to her. And I said, 'Hey, um, I'd like to make something for you. I have a really good idea to represent both of the kids equally, and they loved it."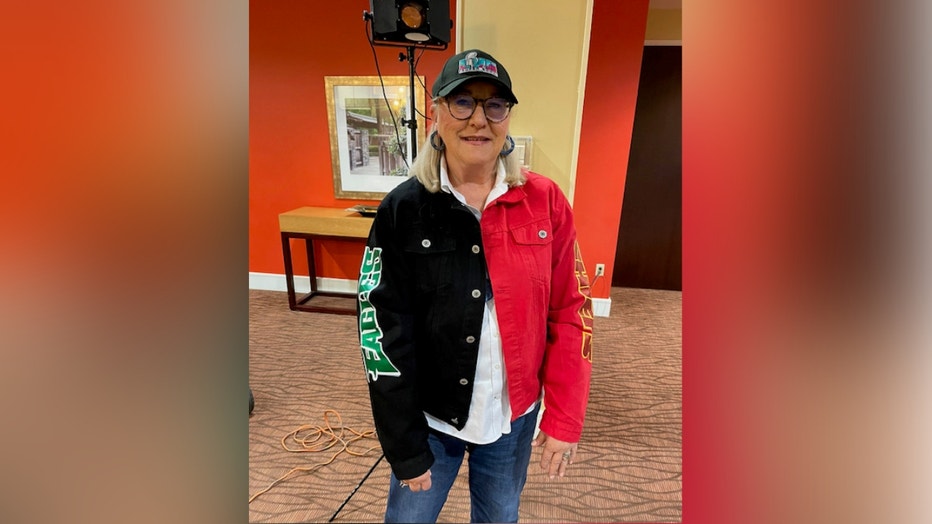 READ MORE: Donna Kelce brings cookies for sons to Super Bowl opener
Blakely said she wanted to incorporate both Jason and Travis' teams equally, and she wanted to make sure the coat had a "little bling" on it, but not too much. The jacket was done and shipped out the door within 72 hours after speaking with the family.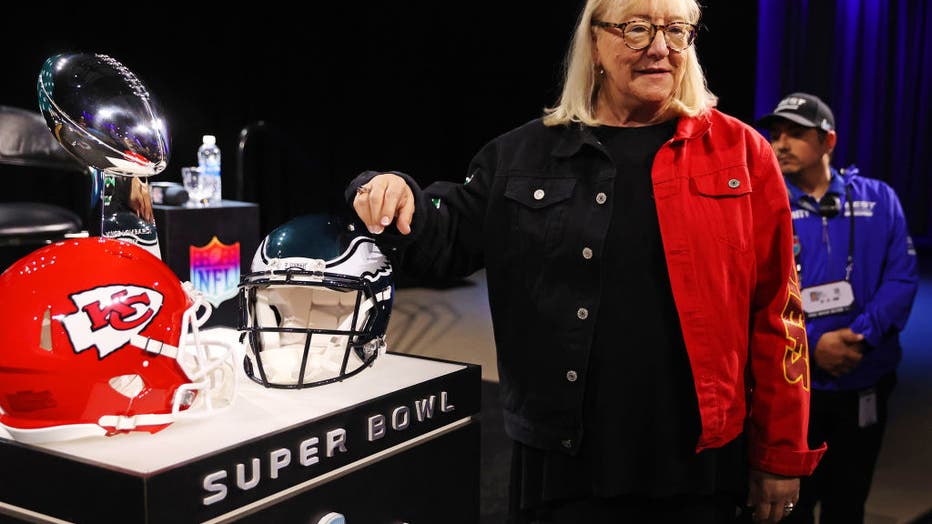 PHOENIX, ARIZONA - FEBRUARY 08: Donna Kelce, mother of NFL player Travis Kelce and Jason Kelce, poses for pictures before the Roger Goodell press conference at Phoenix Convention Center on February 08, 2023 in Phoenix, Arizona. (Photo by Peter Casey/
Mama Kelce gave her free range, and in the end, Blakely said "she absolutely loved it."