Subway says 10K fans offered to change their names to 'Subway' to win free subs for life
MIAMI - Subway revealed that thousands of sub lovers are willing to change their name to "Subway" to unlock a lifetime supply of free sandwiches. 
On Tuesday, the fast-food giant said it received an "overwhelming response" within just 96 hours, to its Name Change Challenge, with nearly 10,000 sandwich lovers agreeing to legally change their name. 
The contest, which was announced on July 26, ran from Aug. 1 to Aug.4. Subway says it will choose a winner later this month. 
The winner or person named "Subway" will get to enjoy free sandwiches for life. In addition, the winner will receive money to reimburse legal and processing costs to complete the name change process.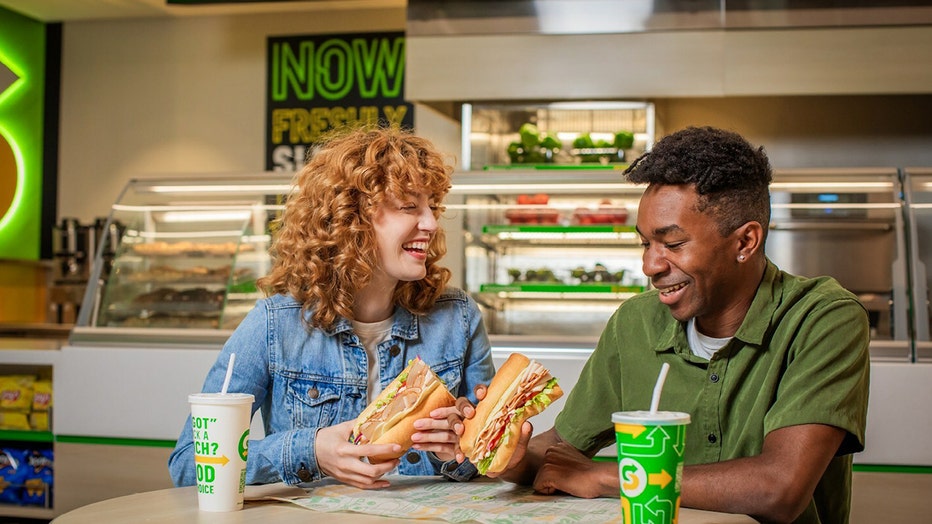 Nearly 10,000 superfans raised their hands to become 'Subway' and win free subs for life. (Credit: PRNewsfoto/Subway Restaurants)
"Subway brand love and dedication run deep, especially when free sandwiches are up for grabs," Subway, famous for its foot-long sandwich, said in a recent press release. "In 2022, one superfan camped out for two days to get a footlong tattoo of the Subway Series logo in exchange for free Subway for life." 
Last month, the sandwich chain introduced deli slicers and freshly sliced meats at stores as its latest step in the ongoing initiative to revamp itself. 
RELATED: Subway is revamping itself by going old-school with deli slicers
Subway officially unveiled the move to add both to its roughly 20,000 restaurants across the U.S. They also announced an expansion of its 18-sandwich "Subway Series" menu. 
The sandwich chain's nearly 37,000-store global footprint includes thousands of non-U.S. stores on top of the roughly 20,000 in America.
This story was reported from Los Angeles. FOX Business contributed.