Struggle after illegal handgun found on suspected Metro fare evader, police say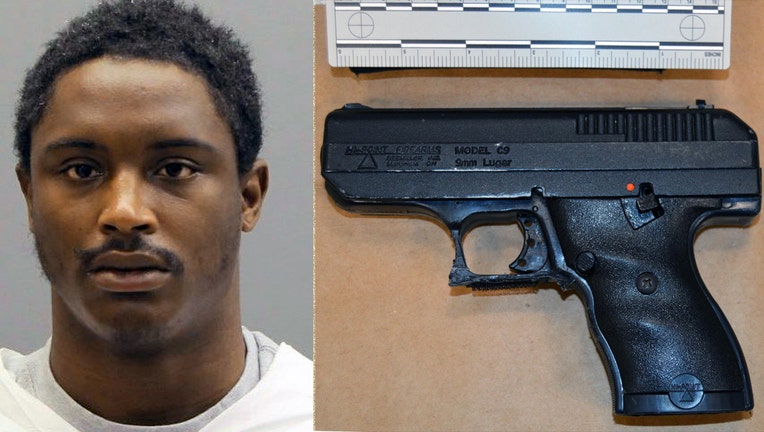 article
WASHINGTON - Two Metro Transit Police officers suffered minor injuries after they struggled with a man they say was armed with an illegal handgun after he allegedly squeezed through a transit station fare gate without paying.
Authorities say the incident happened around 3 p.m. Thursday at the Minnesota Avenue Station in the Northeast.
Police say they approached 21-year-old Alontae Markell Hickman and asked to see his fare card after they saw him pass through a fare gate without paying. Authorities say Hickman told them, "Don't even check it," in regards to the card and began to fight with the officers.
During the struggle, the officers reported that Hickman reached for and grabbed a black semiautomatic handgun and threw it onto the tracks.
Hickman was placed under arrest and police say the weapon was recovered with one round in the chamber. He faces charges of Assault on a Police Officer, Fare Evasion, and Unlawful Possession of a Firearm.
Officers say Hickman is currently on parole and that additional charges are possible. He is expected to make his first court appearance on Friday.
The officers suffered minor injures.