Spotsylvania County Public Schools considers shutting down libraries, laying off staff
FREDERICKSBURG,Va. - In Spotsylvania County, Superintendent Mark Taylor announced they may eliminate school libraries and lay off more than 100 staff members if they don't get the money they need to be fully funded.
Monday night's school board meeting was chaotic and disruptive. There were lots of interruptions and disagreement between the audience and school board members.
Parents, students, staff, and education advocates showed up in disappointment that the school district would even consider eliminating libraries as it faces a serious budget deficit.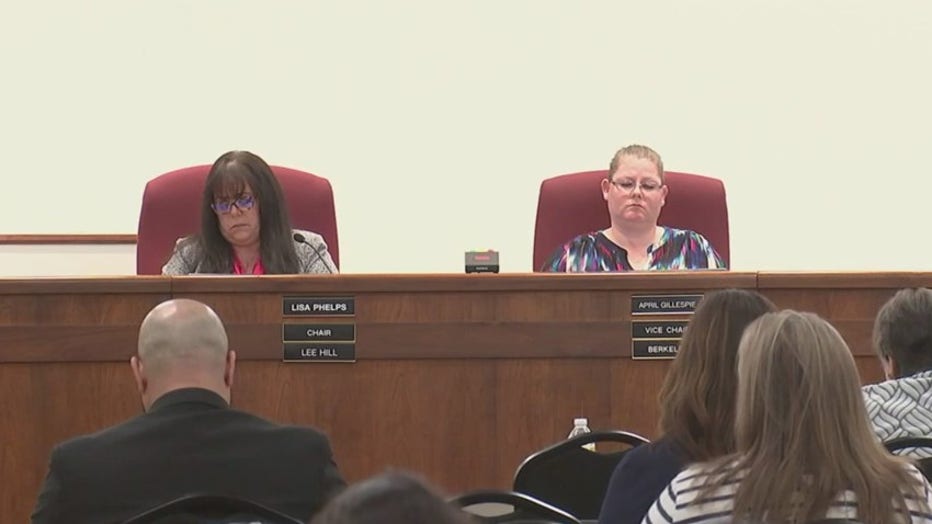 Why is the school division looking to make budget cuts? 
Well, according to Superintendent Mark Taylor, the Virginia General Assembly replaced the Governor's proposed budget with HB1400 called the "Skinny Budget" which slashes Virginia School divisions. 
Specifically, school documents reveal this means a potential $5.25 million reduction to Spotsylvania County Public Schools.
Melissa Brace is the vice president of the Spotsylvania Education Association. She says books are a vital part of school and help students to learn.
"This is a time for kids to discover the joy of reading and to eliminate that option is unconscionable," Brace said. "It's devastating. It's heartbreaking. And I wonder what their true agenda is."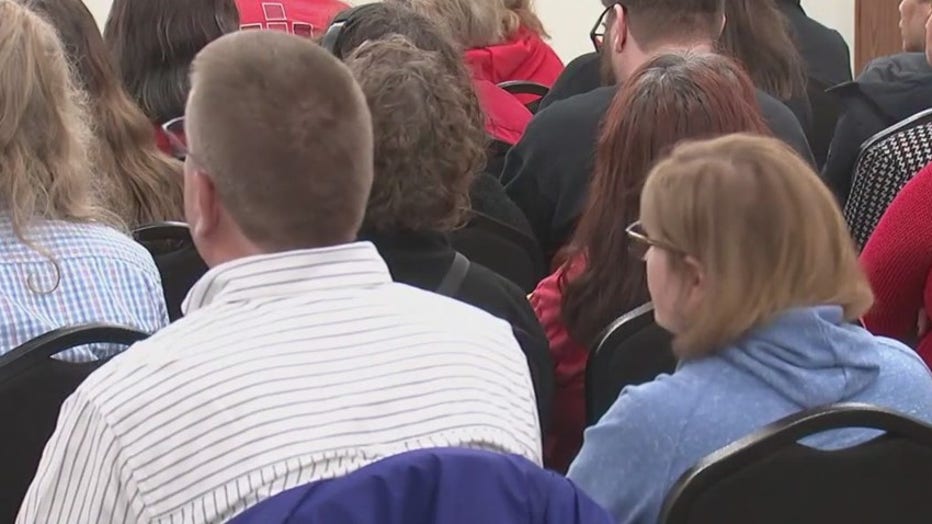 Nicholas Bartram, a senior at Courtland High School, said it doesn't make sense the school board would make cuts to areas that support academic excellence.
"Why are they continuing to censor our education? I mean from this school board it's not that surprisingly, unfortunately, that they would cut libraries all together," Bartram said. "From the very start two years ago, they tried to burn books."
There are other possible budget cuts on the list, including eliminating more than 100 teaching positions or even taking away the governor's school program and International Baccalaureate program – just to name a few.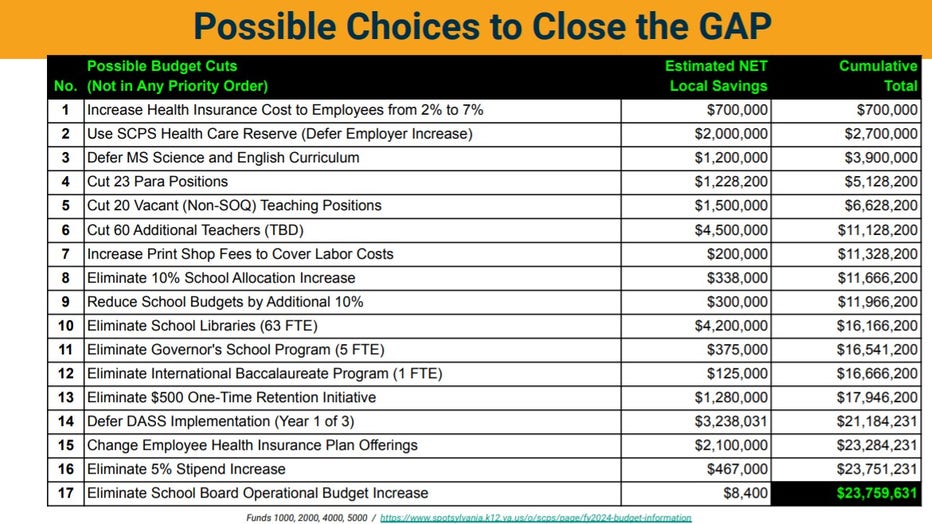 During the meeting, Superintendent Mark Taylor said the budget crisis is severe and school divisions across the country have closed libraries. So, while it is an unpopular choice, the community has to look at this in broad terms. 
But, most school board members seemed to disagree with that point of view.
"There's a lot of emotions in the room. Everyone's upset, everyone's freaking out seeing the possible choices and some of these are respectfully absurd," said School Board Member Rabih Abuismail. "I just hope we don't even entertain them as an option."
"It's hostile. It's threatening to staff. It's a turn-off to anyone who might consider employment in our division," School Board Member Nicole Cole said. 
Kirk Twigg, the school board member facing charges for allegedly forging documents, said: "The libraries will not be a part of it." 
He clarified with FOX 5 after the meeting, that he agrees it would be a ridiculous move. Therefore, he does not think it will happen.
On Thursday, March 30 at 6:30 p.m., the Spotyslvania County Board of Supervisors will have a meeting to discuss the school district's budget.
The Spotsylvania School Board plans to adopt the FY 2024 budget on Monday, April 24.
Read the full proposed FY 2024 budget below: