Spider with erection-inducing bite shuts down supermarket, but owners insist store is safe to reopen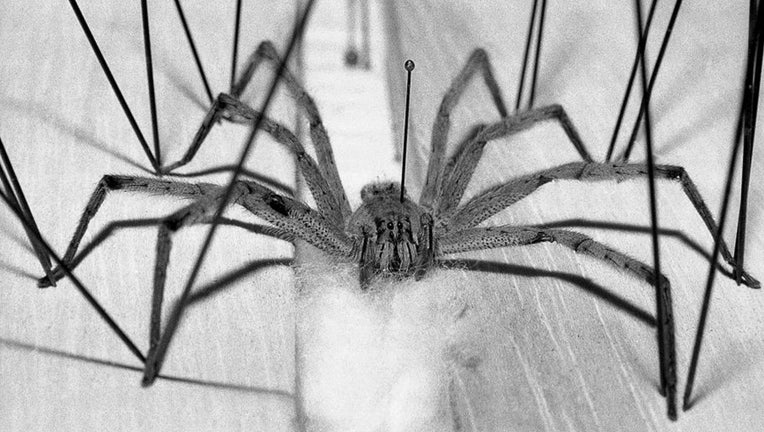 article
An Austrian supermarket reopened following a three-day closure to clear the store due to an alleged sighting of a spider with a deadly bite that could also cause an hourslong erection.
The Penny Markt in Krems an der Donau closed Tuesday after the store manager spotted the spider in a banana box and immediately called the fire brigade to investigate. 
The manager described the spider as about 4 inches long and colored black and red. The authorities initially suspected it was a banana spider, but previous cases of spiders in bananas from South America have identified the spider specifically as the Brazilian Wandering Spider. 
The Brazilian Wandering Spider has one of the deadliest bites in the world that can also cause hypothermia, blurred vision and convulsions. 
WOMAN GOES VIRAL AFTER SHE'S KNOCKED TO THE GROUND WHILE TAKING PHOTOS WITH ELEPHANTS IN THAILAND
Most famously, the bite also causes, in some cases, hourslong erections. Researchers have used the venom in studies to treat erectile dysfunction, NY Breaking reported. 
The Rewe retail group, which owns the supermarket chain, said that the store carried out "comprehensive cleaning and disinfection" following the incident, which forced it to remain closed for two days, according to Austrian outlet NÖN.
"The branch is safe and clean," Rewe spokesperson Claudia Riebler announced. "It can be ruled out that the animal seen is still in the store."
OHIO POLICE REMOVE JAR FROM RACCOON'S HEAD
However, Rewe banned reporters from taking photos inside the store and said any questions for the employees at the supermarket are off-limits. 
All fresh food was removed and replaced, and the group noted that during the extensive search "no spiders have been found to date." 
"All measures are for safety and are carried out meticulously so that the branch can be reopened," the company said in a statement translated by Google. 
FAMILY OF BEARS SEEN BACK SCRATCHING IN CUTE MOMENT
Despite these reassurances, some shoppers did not want to return to the store, with one telling a local reporter they assumed the spider was still in the store, saying, "Where would it have gone?" and suggesting she would avoid buying any fruit in the meantime. 
CLICK HERE TO GET THE FOX NEWS APP
Another argued that if the store wasn't safe, it would not have reopened after a lengthy closure and employees would not go to work there. 
"The Penny store here in Krems is very well established," she told NÖN. "People know that the colleagues act very responsibly."