Speed enforcement cameras to be placed in 4 Alexandria school zones
ALEXANDRIA, Va. - Speed enforcements cameras are coming to four school zones in Alexandria.
The speed cameras will be placed at:
- Francis Hammond Middle School (Seminary Road, between Kenmore Avenue and North Jordan Street)
- John Adams Elementary School and Ferdinand T. Day Elementary School (North Beauregard Street, between North Highview Lane and Reading Avenue)
- George Washington Middle School (Mount Vernon Avenue, between Braddock Road and Luray Avenue)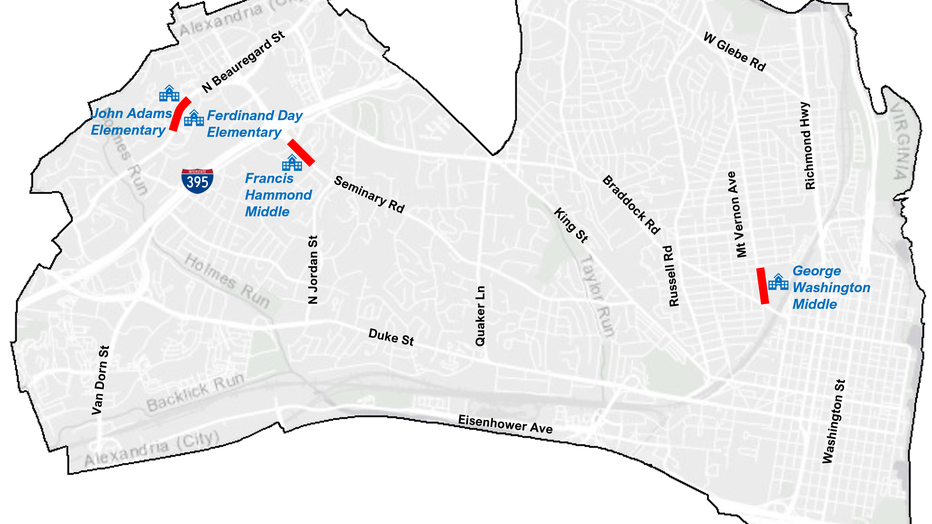 City and school leaders say the locations were selected following a feasibility assessment and considering factors including crash history, traffic volumes, vehicle speeds, and age and number of students.
The cameras will be installed this spring and will undergo a test period. The cameras are expected to be fully active for the 2023-24 school.