Significant delays loom for westbound span of Bay Bridge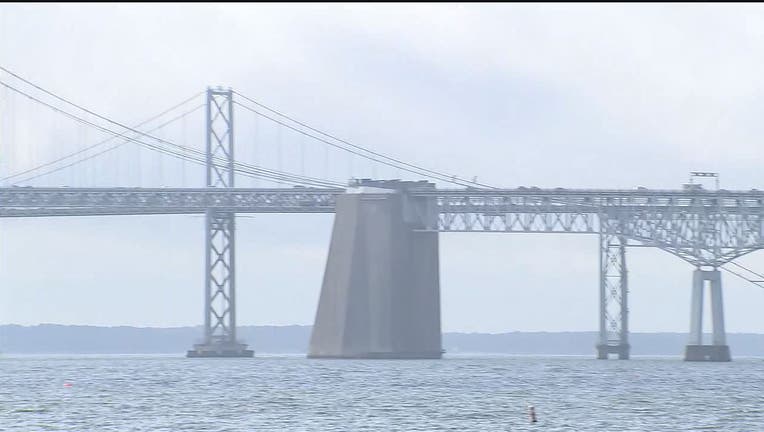 BALTIMORE, Md. - A major construction project may cause some headaches for drivers using the Bay Bridge in the coming months.
State transportation officials say drivers should expect significant delays while the work is underway – including three-mile backups during rush hour.
The Maryland Transportation Authority will begin a large scale, $27 million deck rehabilitation project starting tomorrow that will shut down one lane of the westbound span of the William Preston Lane Jr. Memorial Bridge for long stretches of time.
From Sept. 3 through Sept. 30, the westbound lane will be closed on continuously weekdays from 9 a.m. Monday through 6 a.m. Friday.
Beginning Oct. 1, the lane will be shut completely until April 16, 2020. The closure will be lifted during the Thanksgiving holiday.
From April 16 through May 2020, the westbound lane will resume its September 2019 schedule – with continuous closures from 9 a.m. Mondays through 6 a.m. Friday.
All lanes will re-open for summer, and then closures will resume in September 2020.
The project is expected to be completed in August 2021.