'Service will save us': Gov. Moore wants high school grads to serve community before college
A paid "gap year" could be in the pipeline for Maryland high school graduates if a new bill by Governor Wes Moore makes its way through the general assembly.  
The governor wants to create a program where high school students would be paid for one year of service to their community before starting college. 
It's called the SERVE Act and the governor has been lobbying for its passage since he took office a month ago. Senate Bill 551 would allow anyone in their first two years after graduating from high school in Maryland to do a paid year of community service with a nonprofit organization within the state. 
READ MORE: Maryland Gov. Wes Moore says he is not running for president in 2024
Participants would be mentored on career development, paid $15 an hour, and would receive a $3,000 stipend at the end of their service year.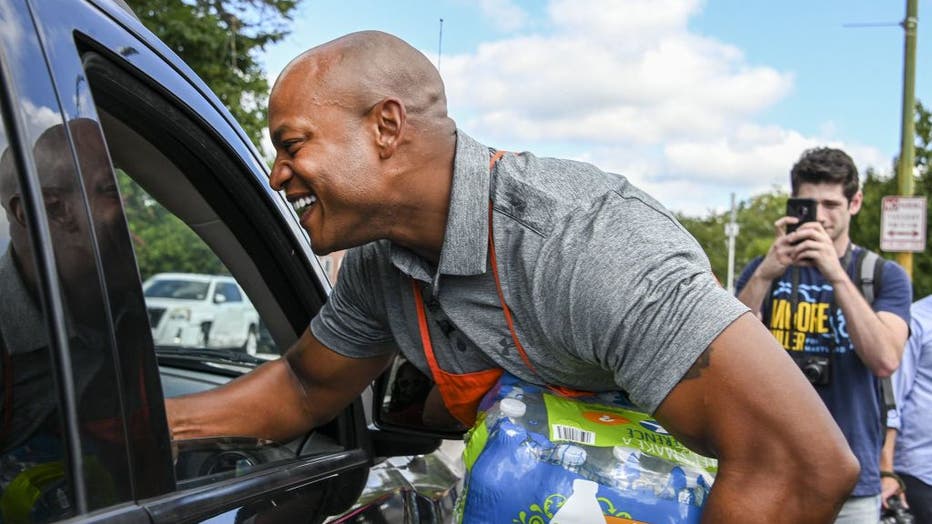 Democratic nominee for Maryland Governor Wes Moore helped to distribute water to West Baltimore residents affected by the boil-water advisory. (Kevin Richardson/The Baltimore Sun/Tribune News Service via Getty Images)
The senate education committee held hearings on the bill Wednesday. The governor called the plan a "win-win" along with retired U.S. Army General Stanley McCrystal  — the former U.S. commander in Afghanistan — who also testified.
"Service is sticky, and service will save us," Moore said. "It gives us the ability to create additional pathways for our young people to be able to be involved and our employers to find pipelines for new talent that they can then train and work with."
READ MORE: Maryland Governor Wes Moore emphasizes public service during first State of the State address
"My experience in the military is that you get a different view of yourself, a different view of your fellow citizens, and a different view of your relationship with the nation," McChrystal said. 
The governor says he plans to start the initiative with 200 students and grow it to 2,000 in the next few years.