Search underway for 3 suspects in carjacking spree across DC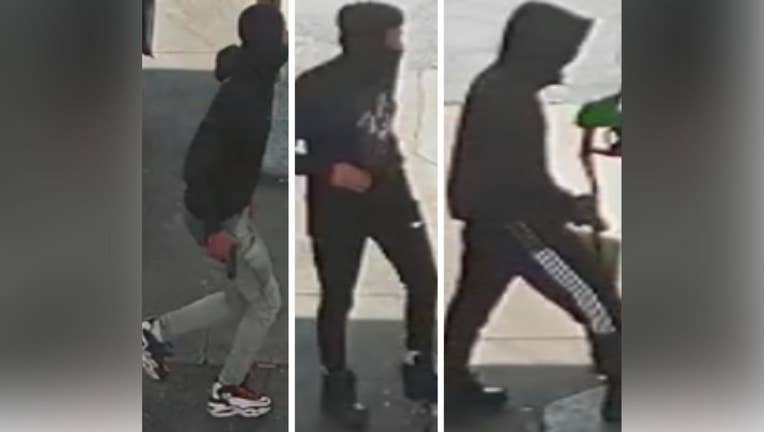 article
WASHINGTON - Police are searching for three carjacking suspects accused of stealing two cars and attempting to take a third during a spree spanning just over 30 minutes in D.C. on Thursday.
According to the Metropolitan Police Department, the first incident happened around 2:32 p.m. in the 4400 block of Benning Road Northeast. Police say the suspects, who arrived at the scene in another car, exited their vehicle and took the victim's car at gunpoint. The suspects then fled the scene with both vehicles.
About six minutes later, the suspects approached a victim in the 3100 block of Nash Place Southeast. The suspects pulled our their guns and demanded the car from the victim, but ultimately the suspects fled the scene without taking any property.
Then 30 minutes after that, around 3:08 p.m., the suspect again tried to carjack a vehicle in the 3800 block of Minnesota Avenue Northeast. Police say the suspects approached the victim and demanded his keys and property. The victim complied, and the suspects left the scene in the stolen car and the suspect vehicle spotted at the first scene.
Police released the following photo of the suspect vehicle, described as a gray 2018 Toyota Camry, last seen with Maryland tags 6FB1855: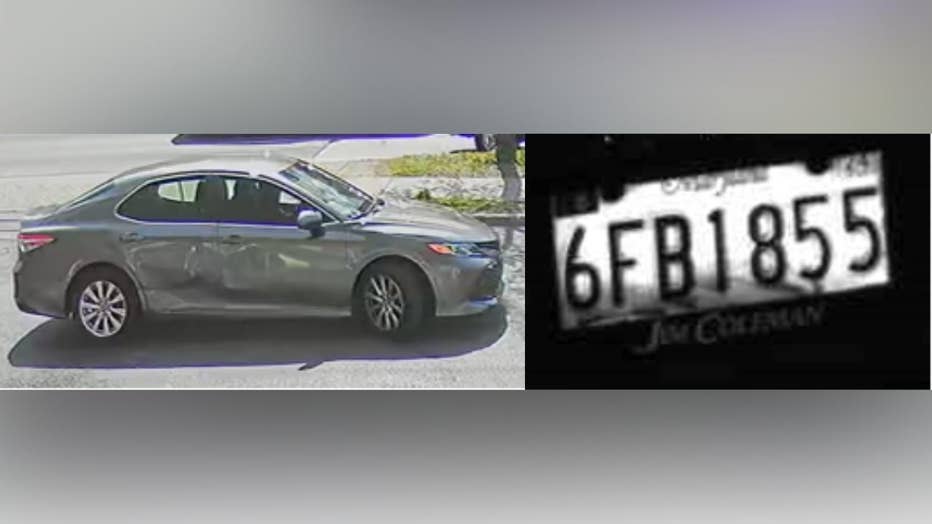 Suspect Vehicle. (PHOTO: Metropolitan Police Department)
They also released the following photos of the two vehicles stolen during the spree: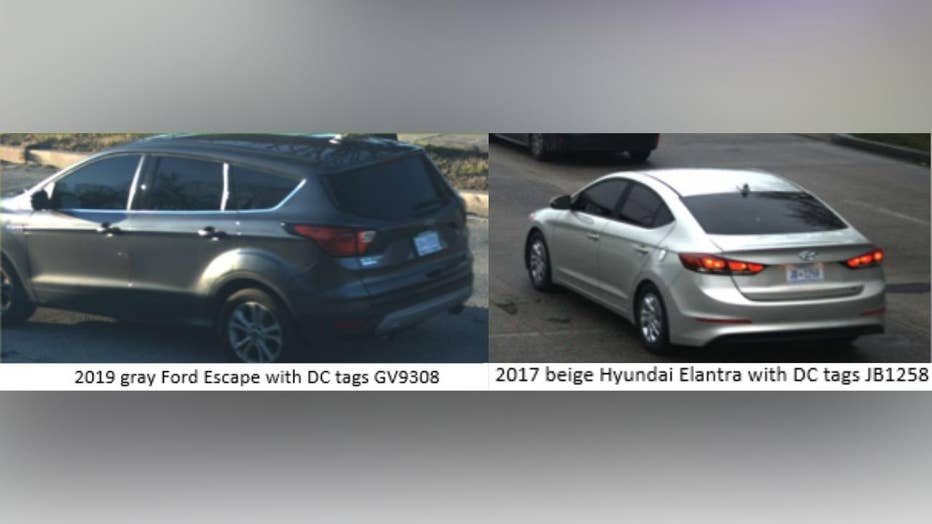 Stolen vehicles. (PHOTO: Metropolitan Police Department)
Anyone with information on the incidents or the whereabouts of the suspects is asked to call police at 202-727-9099 or send a text message tip to 50411. A reward of up to $10,000 is being offered for information that leads to arrests and convictions in the case.