Residents accuse pickleball players of bullying children in Arlington
ARLINGTON, Va. - People who live near popular pickleball courts in Arlington aren't just complaining about the noise anymore. 
According to a flyer that was recently distributed, they're also upset about pickleball players allegedly bullying children and peeing on playgrounds.
"In order to get into the process to have a say and to have some type of means to negotiate, this is really the only mechanism we have," explained Melissa Ridgely, one of the neighbors behind the flyer, which was previously reported by Arlington Now.
It all stems from concerns about an Arlington County plan to convert the tennis courts at Walter Reed Community Center into a dedicated pickleball court facility. While the flyer does mention the "CONTINUOUS Noise from Dawn to 10 p.m. EVERY DAY," it also lists "Bullying of our Children by Pickleball Players" and "Public Urination on Playground and Sensory Garden – GROSS!"
RELATED: Major League Pickleball expands to DC with list of high-profile owners: report
"Some people could read it to be a little bit inflammatory, but I'll be honest with you, there's nothing on that flyer that's not true," said Armand Ciccarelli, another neighbor who is part of the group that distributed the flyers.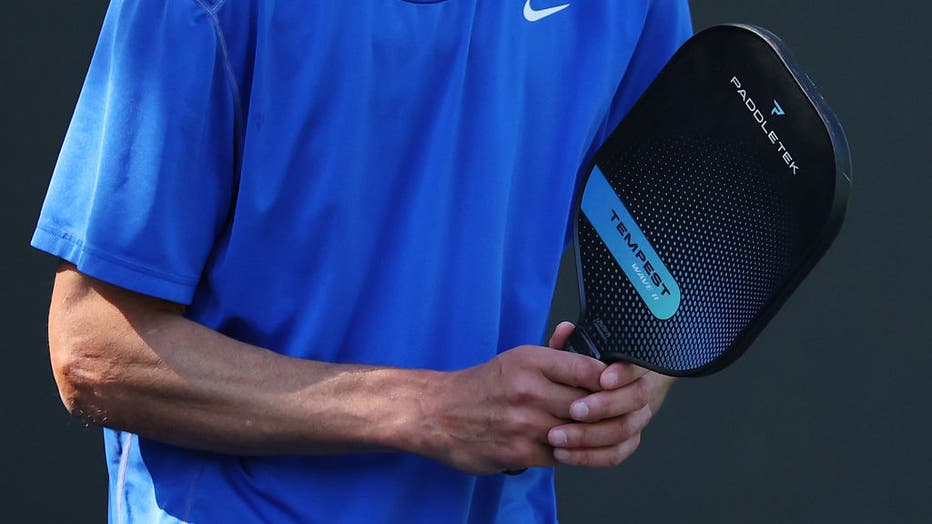 Pickleball players who talked to FOX 5 Monday evening said they see things differently.
"We aren't doing anything wrong. We are following the rules that have been established," Ryan Kane said, adding that he thought the flyer was "a little extreme" and that he hasn't seen any bullying or public urination at the courts.
READ MORE: Vienna leaders deal with pickleball noise complaints
Still, neighbors like Ridgely and Ciccarelli said they'd at least like some restrictions on when people can play pickleball, pointing out that nearby Vienna recently limited play at one popular public park to three days per week.
"It's not just us being local NIMBYers, being local, you know, bellyachers … This is a real problem nationally," Ciccarelli said.
Arlington is holding an open house Thursday night to discuss the Walter Reed Outdoor Pickleball Court Project.