Red panda missing from The Virginia Zoo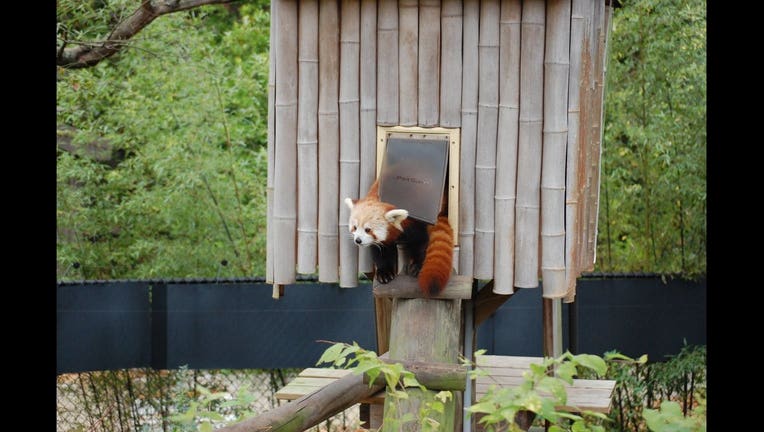 article
NORFOLK, Va. (AP) -- Officials at the Virginia Zoo are searching for a young red panda that has gone missing.
Zoo spokeswoman Ashley Grove Mars said Sunny, a 19-month-old red panda, was in her habitat Monday evening but could not be found Tuesday morning.
Officials hope Sunny is still at the zoo, but Mars says the animal may have wandered off the Norfolk property.
The Norfolk police department has provided a geothermal camera to zoo staff to help locate Sunny.
Zoo staff urged anyone who spots Sunny to not try to touch, feed, or capture the animal. Instead, people should immediately call the Virginia Zoo hotline at 757-777-7899.
Red pandas are tree-dwelling animals with markings similar to a raccoon. They are native to the eastern Himalayas and southwestern China.
Copyright 2017 The Associated Press. All rights reserved. This material may not be published, broadcast, rewritten or redistributed.