Rats caught on camera in Georgetown restaurant highlight neighborhood problem, owners say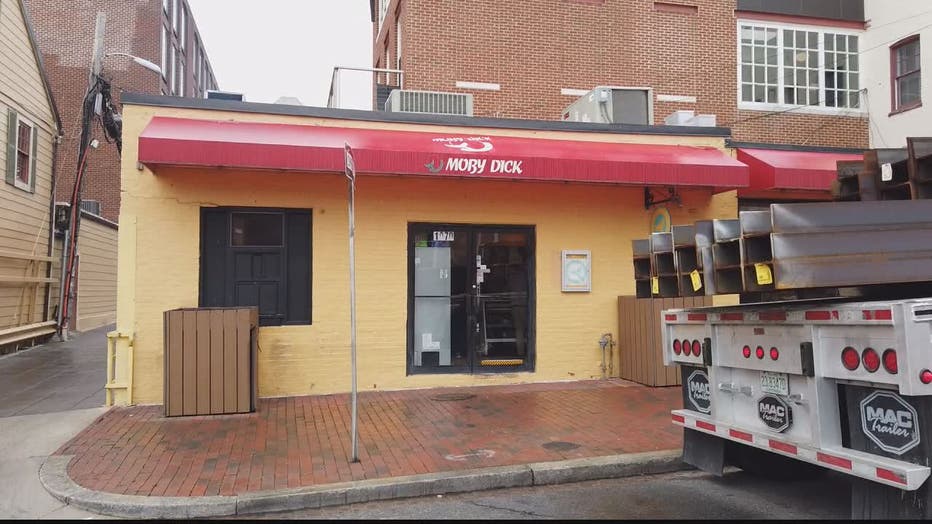 WASHINGTON (FOX 5 DC) -- - Another disturbing video of rats in the District has surfaced – this time at a popular Georgetown restaurant.
A FOX 5 viewer sent in shocking footage of what appears to be large rodents scrambling over some containers at Moby Dick House of Kabob in Georgetown.
The restaurant has been in the area since 1992 – and they have 24 locations in the area.
But Moby Dick management says the Georgetown location is unique, housed in an old building near the canal
that's currently under construction.
They say the situation is making the rat problem worse throughout the whole area.
The viewer who sent the cellphone video to FOX 5 said that it was taken in the morning right after a delivery drop off.
People in the area who were shown the video were revolted.
The video entered circulation one day after another video of rats trying to escape from a trash can near Hobart Street in Northwest went viral.
Recently, pest control company Orkin ranked Washington, D.C. as America's fourth worst city for rats.
They based the ranking on the number of pest control calls per year.
The city has launched a six-month pilot program to eradicate rats in the areas of the city that see the most.
The city is also trying to upgrade trash containers around D.C.
But some restaurant owners in Georgetown say rats are still problem.
"There's an abundance of restaurants and food around here so they find a way. It's not to make excuses or anything, it's just so say we are fighting an uphill battle, and it's an everyday struggle. We have realized it's hit a boiling point and we are prepared. Even before I saw this video, we were ready to perform some serious work," said Moby Dick Vice President Nezam "Ned" Daryoush.
Restaurant owners had planned to close down the location in a couple of weeks to perform some fixes to eliminate the rats.
The restaurant passed its latest inspection – and they don't store any food at the Georgetown location.
It's only delivered in the morning and made to order.