Racist graffiti found at Bethesda elementary school
BETHESDA, Md. - Another disturbing and upsetting act of hate in Montgomery County where racist graffiti was found at a Bethesda elementary school.
School officials say two sets of 'KKK' letters were spotted near the front entrance of Westbrook Elementary School as students arrived Tuesday morning. The letters were quickly were scrubbed off the concrete.
The discovery was made a day after the school community gathered to unite against hate. Westbrook's principal is expected to host a community meeting about the incident next week.
Last Friday, Montgomery County Public Schools sent a message to parents, asking them to talk to their children about hate speech and Nazi symbolism.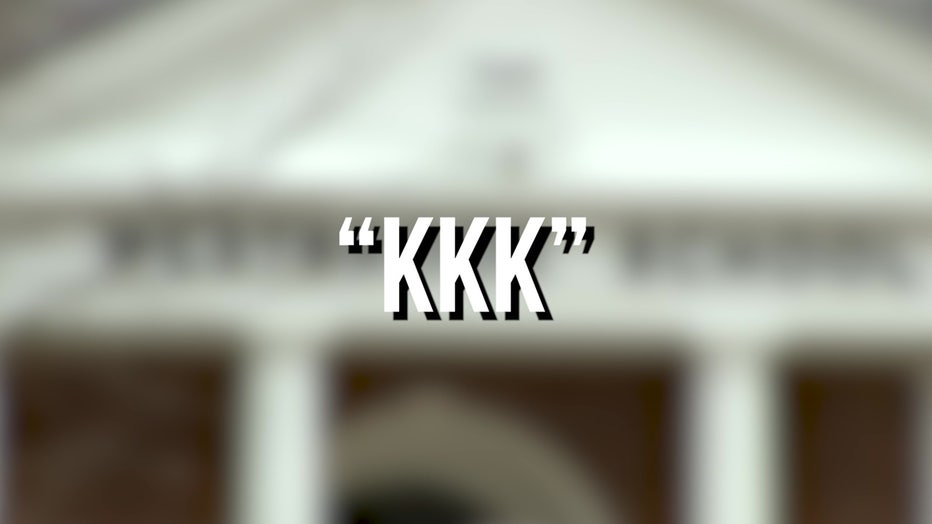 "Far too many families and communities across MCPS have come home over the past several weeks to letters from their school condemning acts of antisemitism," began the letter from Superintendent of Schools, Dr. Monifa B. McKnight. "A concerning number of students have drawn Nazi symbols on desks, verbally assaulted Jewish peers, spoken anti-Jewish tropes, and glorified Naziism via pictures broadcasted on social media. These acts have left me – and so many of you – feeling angry, dismayed, and horrified."
School officials say recent antisemitic incidents have been investigated at Northwood High School, Magruder High School, and Whitman High School.
Swastikas on student desks were also discovered at Thomas Wootton High School, Tilden, and Silver Creek Middle Schools.
Last November, racist graffiti was found along the Bethesda trolley trail.
"Our schools and staff are committed to being a safe and nurturing home to every student—every day. But we cannot achieve that goal alone," McKnight's message continued. "I need you – our parents, guardians, caregivers, and community leaders – to join me in saying NO MORE, to remind one another that the ties that unite us are much stronger than the forces that divide us."
FOX 5's Melanie Alnwick says school officials tell FOX 5 there have been nine incidents in just three days - at four different schools – following the Superintendent's message to parents.
Montgomery County Council President Evan Glass wants to form an anti-hate task force to address the problem.
School officials say if students committed these acts, they face serious discipline.