PSL 2023: Here's when Starbucks' beloved fall drink will return
Pumpkin spice fans, it's time to get your fall attire out early because, according to Starbucks, sweater weather begins now.
The franchise has announced the return of their beloved Pumpkin Spice Latte beginning August 24. 
The return of Starbucks' fall classics and new additions comes several days earlier compared to last year, but who's complaining? 
In addition to the PSL, the franchise has also announced two new seasonal beverages including the Iced Apple Crisp Oatmilk Shaken Espresso and the Iced Pumpkin Cream Chai Tea Latte.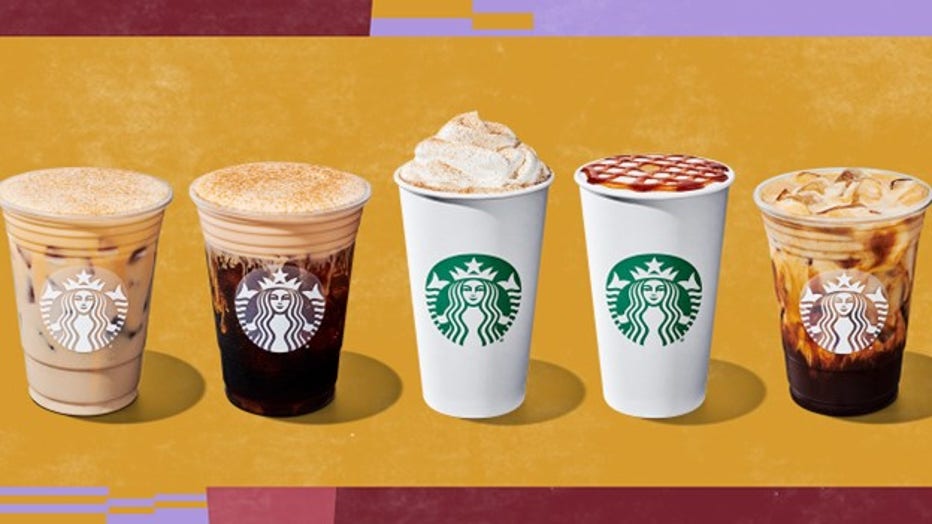 Line of fall drinks at Starbucks. (Starbucks photo)
The new Iced Pumpkin Cream Chai Tea Latte was inspired by a popular customer and barista customized order, according to Starbucks. 
The franchise also noted that for the first time this year, Starbucks Reserve locations in the U.S. will be offering pumpkin spice beverages and treats on its seasonal menu. This includes the Starbucks Reserve Pumpkin Spice Latte, Pumpkin Spice Whiskey Barrel-Aged Iced Latte and Pumpkin Spice Espresso. 
RELATED: 2023 Pumpkin spice drinks, treats: Where, when to get your fall fix early
This fall marks the 20-year anniversary since the PSL was introduced to the masses. 
It was an instant hit and became the franchise's most popular seasonal beverage, with hundreds of millions of cups sold in the last two decades. 
"Within the first week of the market test, we knew we had a winner," said Peter Dukes, one of the co-creators of the PSL. "I remember calling store managers on the phone to see how the new beverage was doing, and we could hear the excitement in their voices."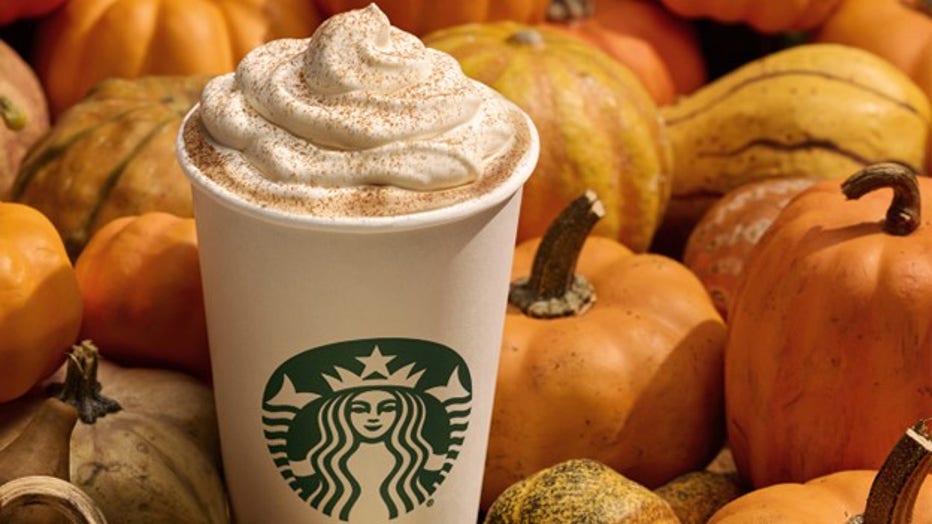 Each season moving forward, the PSL's popularity grew, escalating with the emergence of social media in 2008.
"We launched PSL very well, but then there were discussions about discontinuing it," Dukes said. "There was this idea back then of, 'Hey, we want to keep things new, keep things fresh.' And fortunately, we kept bringing it back. With the arrival of social media, it just took off on a whole new level."
In 2014, Starbucks released the official @therealPSL Twitter account, which today has more than 82,000 followers on X, formerly known as Twitter.
Customers including celebrities and content creators began posting on Instagram, Twitter, Vine and other platforms to share their PSL love.
The rage for the fall flavor has made "pumpkin spice" a household name. 
FOX Business contributed to this report. This story was reported from Los Angeles.