Proud Boys protest Drag Story Hour at Silver Spring bookstore
SILVER SPRING, Md. - Inside Loyalty Bookstores, a number of children were having fun and reading books read by people dressed in costumes. It's called Drag Story Hour.
Right outside the bookstore stood two groups: the Proud Boys and Parasol Patrol.
According to Montgomery County Police Department, the Proud Boys showed up at Veteran's Plaza Saturday afternoon around 1 p.m.
Police say some sort of confrontation took place between the two groups.
John Zittrauer, a volunteer with Parasol Patrol, a group the shields children from protestors, says things got physical. He showed FOX5DC his injuries.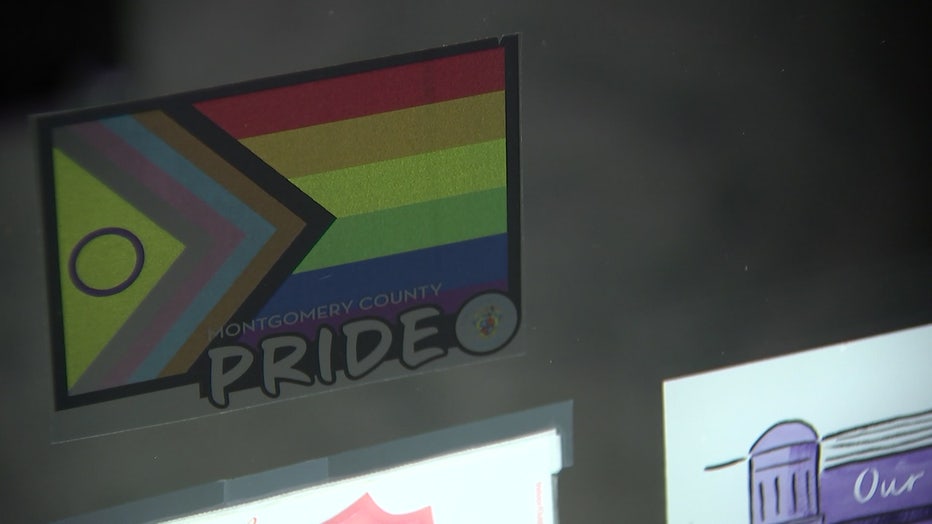 "They were trying to get through us to disrupt the story time," said Zittrauer.
As he and volunteers stood outside the bookstore trying to stop members of the Proud Boys from getting in the event, he unfortunately got hit.
"Someone told me my nose was bleeding pretty heavily," he adds.
It didn't stop there. In cell phone video shared with FOX5DC, you can see what appears to be members of the Proud Boys shouting and even stomping on the feet of one of the Parasol Patrol volunteers.
"I saw one of our guys take a tumble," said Zittrauer.
Police say no one was arrested and there ae no reports of injuries.
Zittrauer tells us he didn't want to press charges.
"It would've been hard enough to find out what happened because it was so chaotic. My main focus and main focus of the group was to make sure all the performers and families were safe, and everyone got back to their car ok," he explains.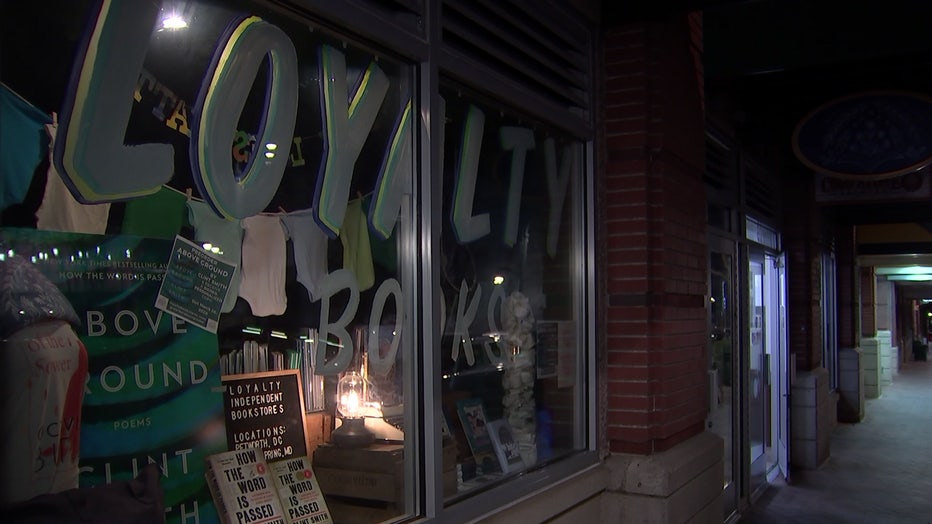 Kirstin Mink, Montgomery County Council member and co-founder of Parasol Patrol DMV says their presence is necessary.
"We were physically preventing the Proud Boys from breaking through us and reaching those families," she says.
The DMV chapter of the organization was created last year.
"It became necessary because there were protestors showing up to the event. Scare children, scare families. Shouting transphobic and homophonic slogans and attempting to intimidate folks attending those events," Mink adds.
She tells us that the group of about a dozen Proud Boys stayed until the end of the event.
Mink says the children who attended the event had a great time, but it's time to make sure these reading events are safe for families.
She's looking to work with MCPD better protect and patrol these events.