Prince William County grapples with teacher shortage days before school starts
BETHESDA, Md. (FOX 5 DC) - The countdown is on 'til the first day of school, but many are facing widespread teacher shortages.
That includes Prince William County, where there are hundreds of vacancies, and school starts Monday.
Prince William County Schools says there are currently 211 vacancies, which include openings for teachers, guidance counselors, and librarians.
The school district says that number changes every day as they continue to hire new employees.
Despite the shortage, they say they're "covered and ready to open schools on Monday."
They're hosting in-person and virtual job fairs now, and they're also participating in university and college recruitment events in-state and nationwide.
PWCS has even begun collaborating with Virginia Commonwealth University to host six teacher-apprentice residencies.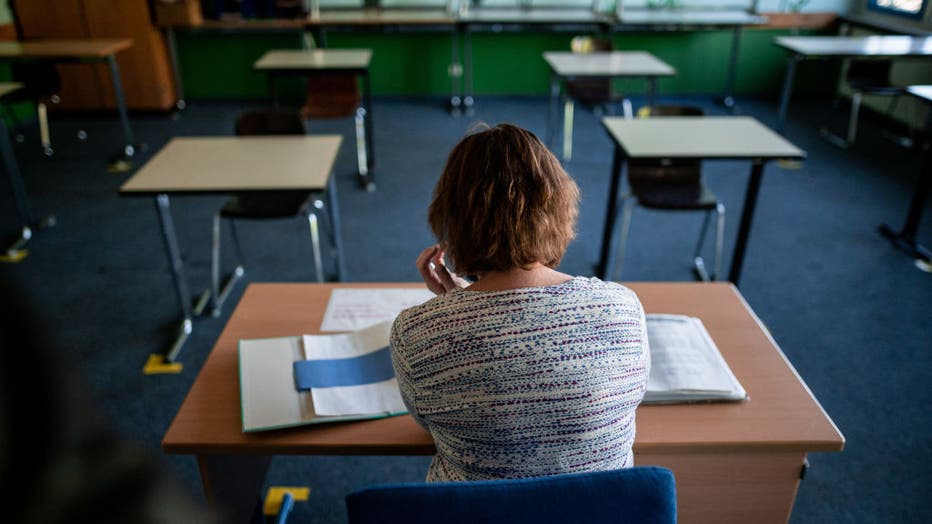 The teacher apprentices earn a wage while learning to become teachers. They work alongside and are trained by highly skilled mentor teachers within their schools. 
As for other school districts in the area, Fairfax County Public Schools says it has fewer than 100 teacher vacancies. Montgomery County Public Schools says they have 180 full-time open teacher positions, and D.C. Public Schools has 106 outstanding teacher vacancies.