MPD officer injured, suspect killed in northwest DC shooting
WASHINGTON (FOX 5 DC) - Metropolitan police say an officer was injured and a suspect was killed when gunfire was exchanged in northwest DC Tuesday evening.
MPD Chief Robert Contee says around 7:15 p.m., concerned neighbors called police about a man with a long gun on his balcony. 
Download the FOX 5 DC News App for Local Breaking News and Weather
When police arrived at the man's apartment he answered the door without the gun. Police tried to deescalate the situation. at some point the man returned with the gun and shots were fired. 
Chief says the weapon that was recovered appears to be an air gun or a BB gun, but when FOX 5's Natalie Rubino asked him if the officer was struck with an actual bullet from a firearm or a bb gun he said it's still unclear.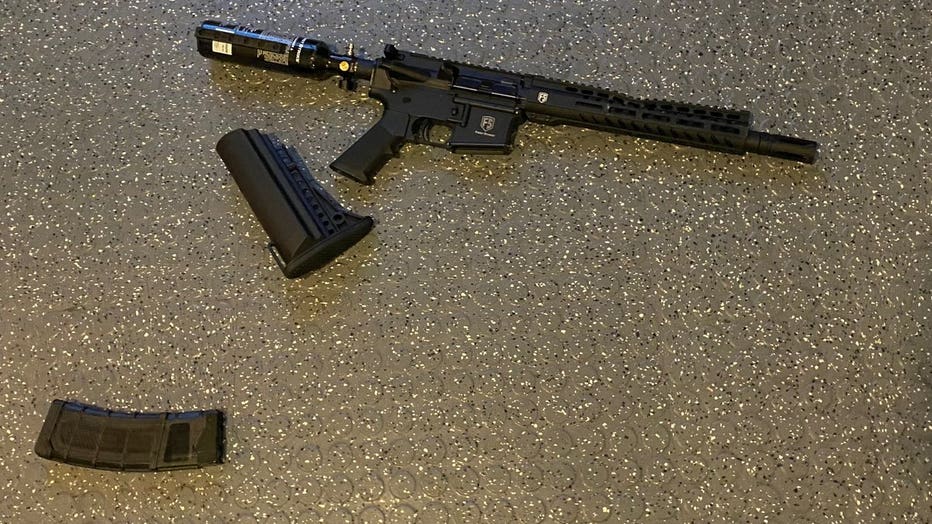 This is one of many shootings that have happened here in Northwest recently. FOX 5 spoke to neighbors here who frustrated by all the recent crime happening in this area.
"Some folks are kind of afraid because they don't understand and they don't know and then others are just accustomed to it which is sad because you shouldn't be accustomed to people being shot."
The officer remains in the hospital with non-life threatening injuries. FOX 5 will continue to bring you updates as they become available.