Police look for bicyclist they say slapped, grabbed women's butts in DC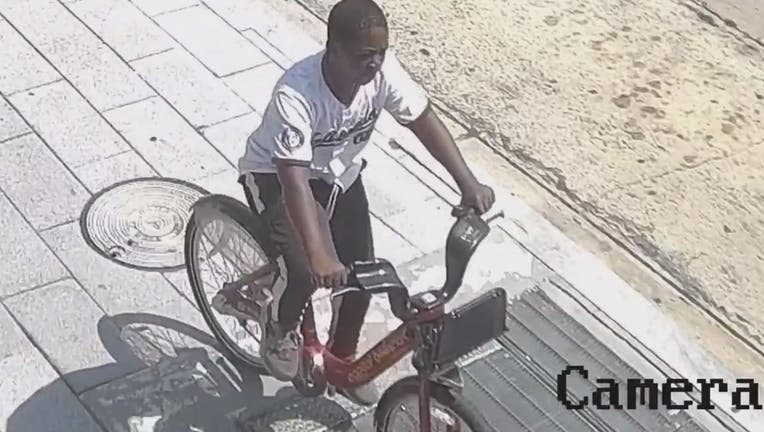 article
WASHINGTON - Authorities are searching for a bicyclist they say slapped and grabbed women's butts as he rode past them around parts of Southeast, D.C.
The incidents allegedly happened between 2 p.m. and just after 7 p.m. on Monday, August 19.
Officers say the first incident happened in the 1200 block of New Jersey Avenue around 2:13 p.m. The second incident allegedly took place at 5:51 p.m. in the 1100 block of Pennsylvania Avenue. The third incident happened at 7:07 p.m. in the 1300 block of First Street, according to police.
Surveillance video released by investigators shows a man dressed in what appears to be a baseball shirt or jersey riding near the scene of the incident on New Jersey Avenue. The bike appears to be a rideshare cycle. The age of the bicyclist is unknown.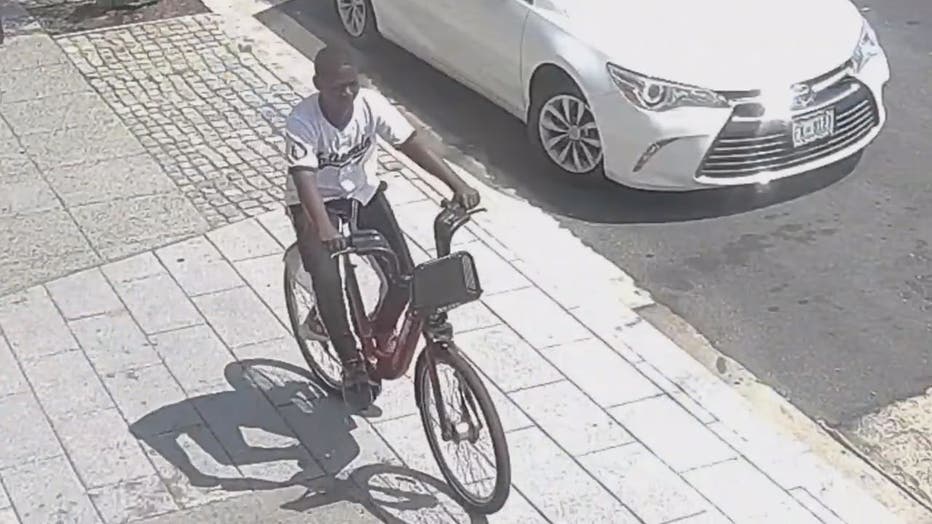 Anyone with information is asked to contact police at 202-727-9099.