Petition launched to save Arlington dog scheduled to be euthanized
A woman in Arlington is fighting to save a dog she was fostering from being euthanized.
The Humane Rescue Alliance told FOX 5 the dog is a public safety risk. 
Rachel Manu was on a walk last Thursday with a Pitbull mix she'd been fostering for two weeks named Marley.
Manu says Marley was on a leash. 
During their stroll, another dog, a Yorkie who also was on a leash, started barking at Marley.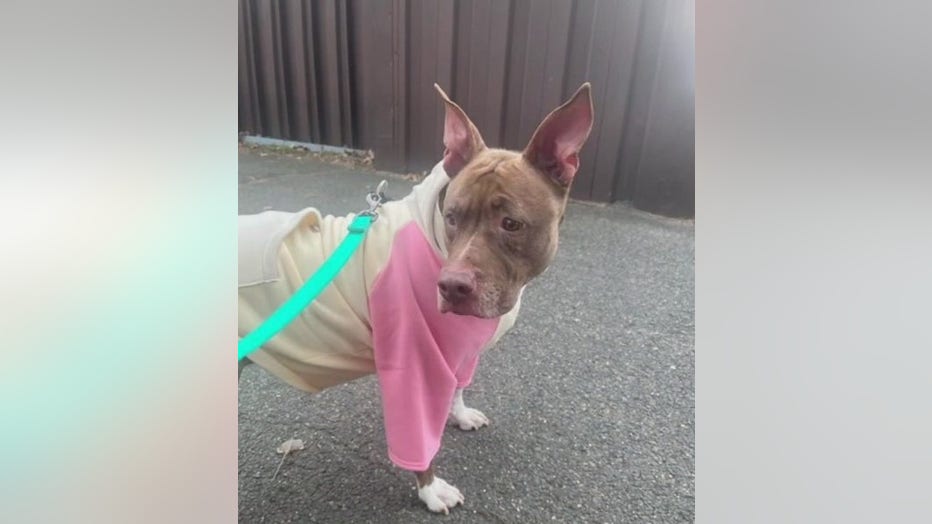 The Yorkie's owner, according to Manu, was fidgeting with a bike and not holding her dog's leash when the Yorkie approached her and Marley. 
Manu says Marley originally was calm when she tried to intervene and get the other dog away. That's when Marley bit the Yorkie, causing serious, but non-life-threatening injuries.
"It wasn't until I bent down to kind of get the other dog away that she went and returned retaliation onto the Yorkie."
Manu reached into Marley's mouth to get her to stop biting the Yorkie and was injured while doing that. As required, she let the Humane Rescue Alliance know what happened, giving Marley back to them.
Watch: Rescuers save small dog trapped in rubble following earthquake in Turkey
Manu got word that the incident would likely mean Marley would have to be euthanized.
"I'm so sorry about the incident, obviously it's not ideal at all. But I would have never imagined where it would have come to this point where the dog would have to be killed for defending herself or me in her mind," Manu told FOX 5.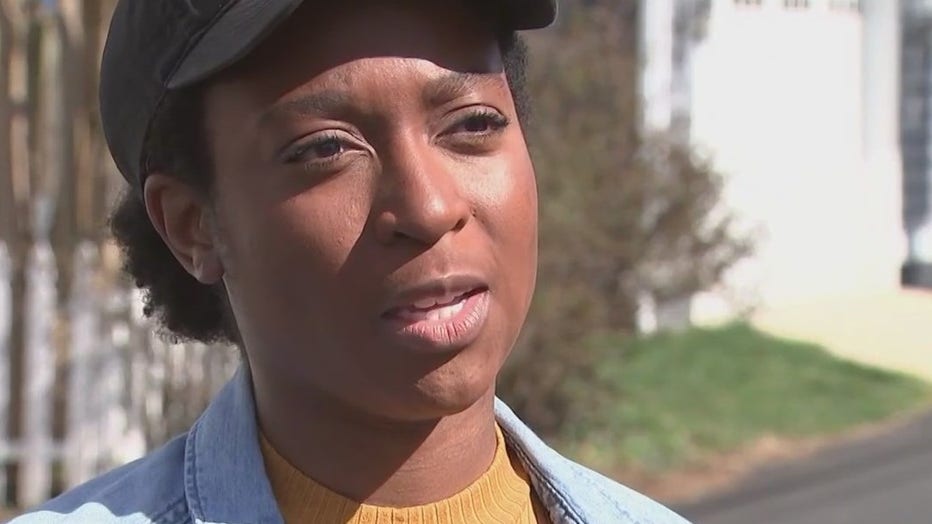 Rachel Manu, Marley's foster mom
Manu took to social media to ask if anyone could help. Some organizations have replied, saying they'd take Marley and help train her. One woman in Fredericksburg even started a Change.org petition that has 2,500 signatures to save Marley.
"After hearing the story, I just said I don't think this sounds right," said Vickie Clark Jennings, the woman who started the petition.
The Humane Rescue Alliance told FOX 5 decisions like this are not easy, and they have to look at the totality of Marley's history. 
They say she's been rehomed twice since 2020, their records also indicate Marley killed a stray cat when she was a stray dog, and has worked closely with their behavioral health staff for nearly three years.
'Fire-breathing demon' dog looks for forever home after being returned 3 times
The organization felt Marley was able to be fostered again, but after the recent incident, they feel Marley could be a public safety risk.
"For every animal that comes into care where there's an incident that occurs, there's a very thorough process that includes all of our experts, whether it's behavior, or experts or other sheltering experts," said Chris Schindler, Humane Rescue Alliance's Vice President of Field Services. "This doesn't just rely on one person. There's a thorough review of the totality of a record.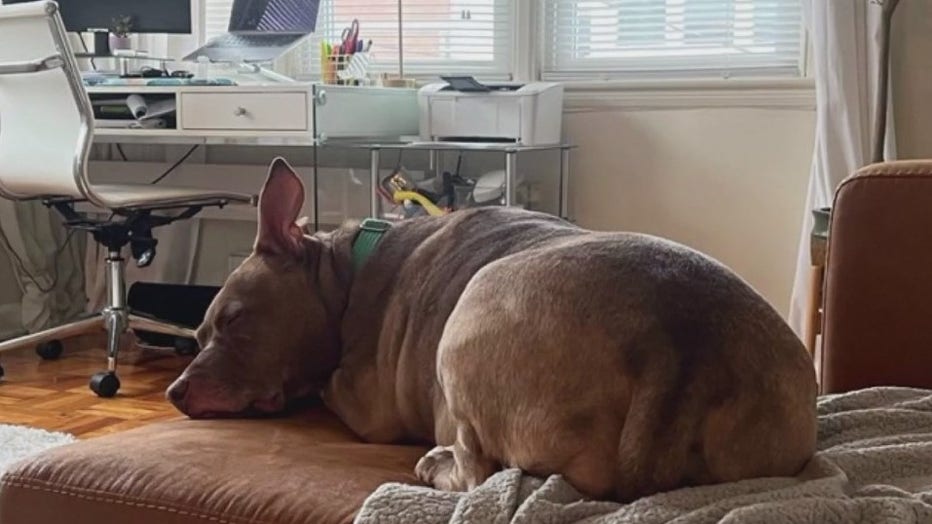 The Humane Rescue Alliance says this is not a decision they take lightly, but they feel it's the right one.
Despite the response on social media from people saying they'd take Marley, Schindler says this decision is not that simple.
"We have a robust behavior and training center. We have behavior experts," Schindler explained. "If that was the solution, we would have already solved the issue here. The issue that we're facing here is behavior, which has and will result in humans and other animals being hurt, and that's something we have to take seriously. Because we have to counterbalance what is best for an animal and what is best for human safety."
Marley is scheduled to be euthanized on Monday.
A Virginia-based training group called Woofhouze told FOX 5 it's considering filing an injunction to save Marley.