Pete Davidson enters diversion program, avoids jail time in reckless driving case
LOS ANGELES - Comedian and "Saturday Night Live" alum Pete Davidson -- charged in June with misdemeanor reckless driving for allegedly losing control of a Mercedes-Benz and crashing into a home in Beverly Hills -- is being allowed to enter an 18-month diversion program, the Los Angeles County District Attorney's Office confirmed Monday.
Davidson, a New York resident, was scheduled to be arraigned on the charge in Los Angeles on Thursday, but will instead enter the diversion program in a deal that was advanced to the court last Wednesday by the D.A.'s office.
Prosecutors said the program requires Davidson to perform work at the Medical Examiner's Office or a hospital -- or the New York equivalent -- plus attend 12 hours of traffic school that may be completed in New York. He'll also need to perform 50 hours of community service that also may be performed in New York, pay restitution and obey all laws.
According to the D.A.'s office, Davidson's counsel indicated the community service will "likely" be completed at the New York Fire Department. Davidson's father was an FDNY firefighter who died on 9/11.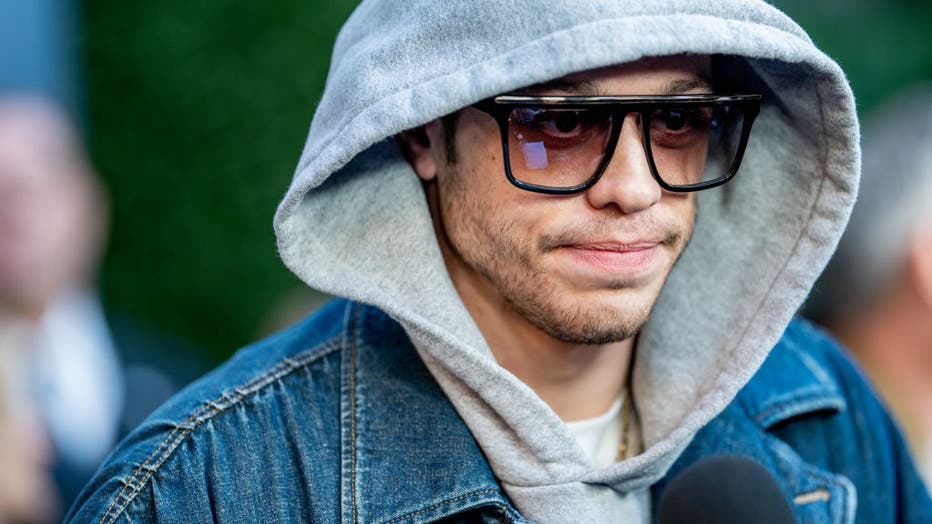 Pete Davidson attends the Peacock's "Bupkis" World premiere at The Apollo Theater on April 27, 2023 in New York City. (Photo by Roy Rochlin/Getty Images)
TMZ reported that if Davidson meets all requirements of the diversion program, there will be no criminal offense on his record.
PREVIOUS COVERAGE:
Nobody was injured in the March 4 crash, which occurred around 11 p.m. near Rodeo Drive and Elevado Avenue. Davidson allegedly lost control of the Mercedes, struck a fire hydrant and plowed into the side of a house. TMZ reported that Davidson's girlfriend, actress Chase Sui Wonders, was in the car with him at the time.
"We believe that Mr. Davidson engaged in reckless driving, which ultimately resulted in his involvement in a serious collision into a home," according to a statement from the District Attorney's Office in June.
"Luckily, no one was seriously injured as a result of this collision. We know that reckless driving can have devastating consequences. In 2022, traffic fatalities in Los Angeles have reached the highest levels seen in 20 years. This is an alarming trend that we cannot ignore. As a result, it's crucial that we take all allegations of reckless driving seriously and hold those responsible accountable."