Permanent lane closures begin on Chesapeake Bay Bridge
ANNAPOLIS, Md. (FOX 5 DC) - Getting to Ocean City or anywhere else in the Eastern Shore is proving to be a bigger challenge than usual thanks to the new lane closure on the westbound span of the Chesapeake Bay Bridge. 
RELATED STORIES: 
Significant delays loom for westbound span of Bay Bridge
Roadwork to cause delays on westbound Chesapeake Bay Bridge
Delays begin for drivers across Chesapeake Bay Bridge as start of major repair project nears
Beginning Monday night, two-way operations — when one lane of eastbound traffic travels on the westbound span — will be suspended because of the narrow lane configuration associated with the repairs.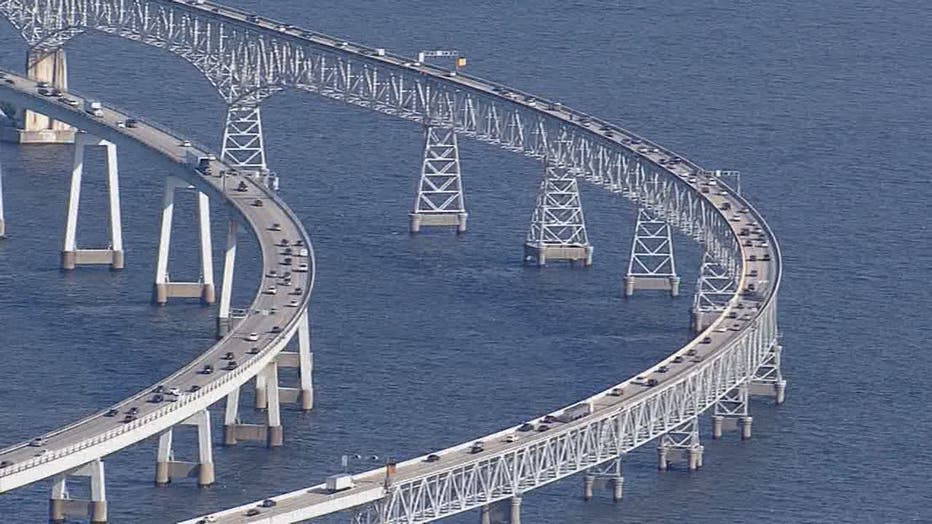 The project, which will cost $27 million, will replace the bridge deck surface of the westbound right lane and will also make deck repairs and seal the bridge deck.
All lanes will re-open for summer 2020. Then, closures will resume in September 2020. The project is expected to be completed in August 2021.