'People hate me': Michigan State shooter Anthony McRae's note highlighted other targets, mindset before crime
EAST LANSING, Mich. (FOX 2) - Anthony McRae, the man who shot up Michigan State University last month, had a note in his pocket detailing other targets, along with a list of his emotions and mindset.
VIEW: Police release full Michigan State University shooting timeline
MSU police released a redacted version of the note Friday. Read the full note below.
The note dated Feb. 12, the day before the shooting claimed that McRae was working with a group of 20 others who would shoot up other targets. However, police said there were no other shooters and there was evidence he worked alone. 
McRae, 43, said in the letter that he was a loner and an outcast.
Read: MSP Lt. Shaw argues existing laws could have prevented MSU shooting
Though the exact locations on the note are blacked out, McRae named locations in Colorado Springs, New Jersey, and the Lansing area as places that would allegedly be targeted. His note had initially prompted schools in a New Jersey district to be canceled the day after the MSU shooting.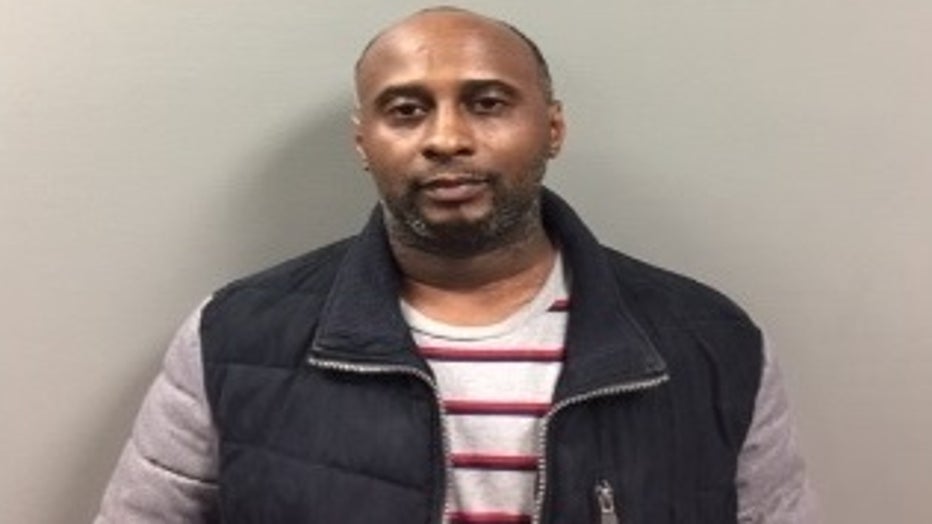 Anthony McRae, seen here in his booking photo on a weapons charge in 2019, has been identified as the shooter at Michigan State University on Monday, Feb. 13, 2023.
In the note, McRae repeatedly wrote, "they hurted me," said people hated him, and said he did not "want to be a American African."
"They made me who I am today a killer," McRae wrote.
Three students were killed and five others were hurt in the shooting on the East Lansing campus that started at Berkey Hall at 8:18 p.m.
He also wrote that his father had nothing to do with the shooting. McRae lived with his father in Lansing.
The note was found on McRae after he shot himself when approached by police off campus at 11:49 p.m.
Police still haven't released a motive for the shooting, but the note points to the mindset McRae was in when he decided to shoot at MSU: