Part of I-95 closed in Spotsylvania County due to tractor-trailer crash
SPOTSYLVANIA COUNTY, V.a. (FOX 5 DC) - Part of Interstate 95 in Spotsylvania County is closed due to a tractor-trailer crash blocking lanes of traffic.
I-95 northbound is partially closed north of exit 118 and several miles of traffic should be expected. The left and center travel lanes are now open. The crash is located at mile marker 125, near the Route 17 overpass.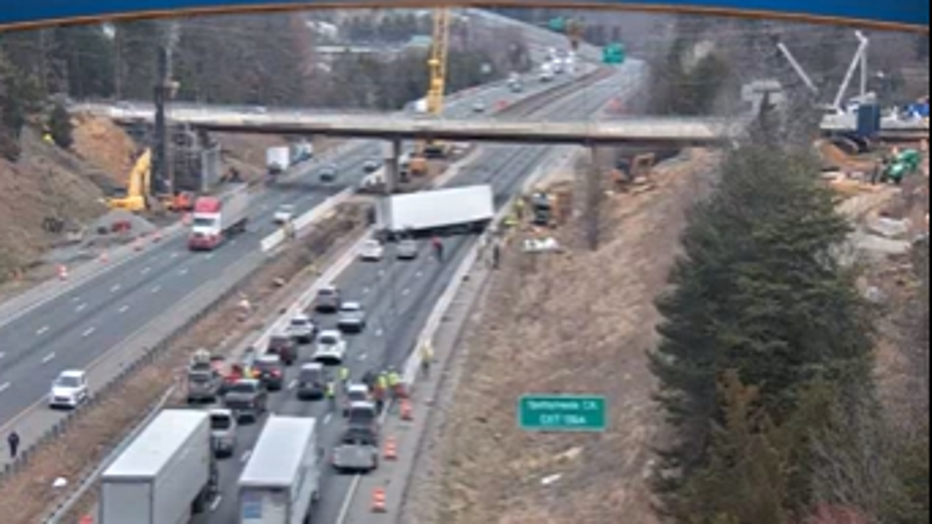 Travelers are encouraged to seek alternate routes to avoid delays, including using I-95 exit 118 (Thornburg) to Route 1 northbound.
READ MORE: Montgomery County to introduce pedestrian safety legislation
Travelers with destinations beyond the Northern Virginia and D.C. regions may consider taking I-95 northbound exit 104 (Carmel Church) in Caroline County to Route 207 eastbound to Route 301 northbound.
There are no reported injuries at this time. 
This is a developing story. Stay tuned to FOX 5 for updates.