Parking meters in DC's Chinatown/Penn Quarter to cost up to $7 an hour starting next week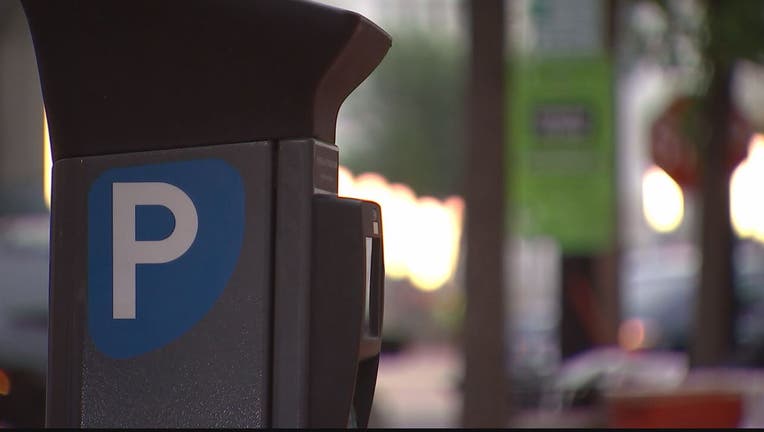 article
WASHINGTON (FOX 5 DC) - Parking meters in one of D.C.'s busiest neighborhoods will cost you up to $7 an hour starting next week.
The rate hike is happening in Chinatown/Penn Quarter, an area where the city has been conducting a parking experiment over the last three years where parking rates fluctuate based on demand.
In that timeframe, maximum parking meter rates after continued to increase. The hike happening this Monday is the eighth rate hike and will bring maximum rates to $7 an hour.
Ddot says they're doing this to encourage people not to drive in such a congested area and for those who do drive, not to take up prime parking spots for too long.
"It's really the turnover," said Everett Lott, Ddot Deputy Director. "We're really trying to keep the cars moving. We are a multi-mobile city and so we're really trying also to encourage our visitors, our residents to use all modes of transportation. But we're really trying to eliminate the congestion."
What's tricky about demand-based parking is it's difficult to know what you'll end up paying. 
Starting on Monday in Chinatown/Penn Quarter it could be as low as $1 an hour or has high as $7 depending on where you're parking and the time of day.
Ddot has created maps of the parking rates and the agency encourages drivers to download the ParkDC app.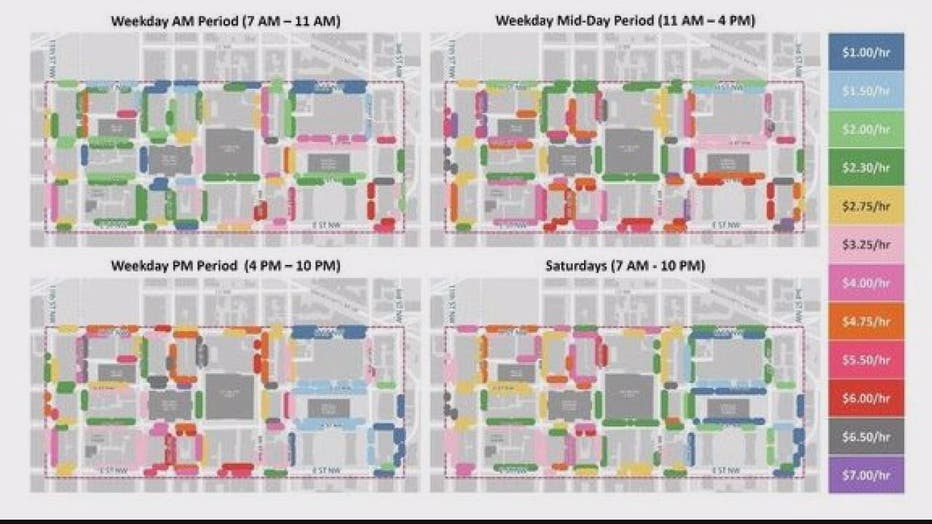 Ddot says, for now, there are no plans to hike rates again, but it could happen down the line.
Ddot also says it's not out of the question that demand based parking will be expanding elsewhere.
"It's possible we might look at other areas where we see a lot of congestion and might be prime for something like this," said Lott.
Lott said the most expensive meter parking in D.C. is $8 around Nationals Park when there's a game or event.