Owner of KanyeForPresident.com says value jumped after Kanye West's presidential announcement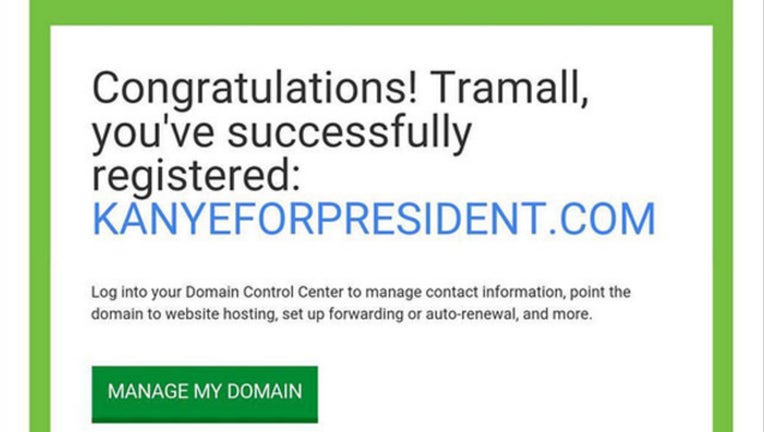 article
Kanye West's claim that he will run for president in 2020 may have made one man a ton of money.
According to an online report by the DailyMail, 24-year-old Tramall Ferguson bought the domain KanyeForPresident.com in April of this year.
After West's announcement, Ferguson says he has received offers to purchase the site - including one as high as $80K.
On his Instagram account, Ferguson posted a screen-grab of the message he received after purchasing the website.
It is unclear what plans Ferguson has for the domain.
READ MORE: http://www.dailymail.co.uk/tvshowbiz/article-3217905/Kanye-West-s-presidential-bid-spells-windfall-graduate-registered-KanyeForPresident-com-FIVE-MONTHS-ago.html