Online video shows woman dragged off Detroit Delta flight at Metro Airport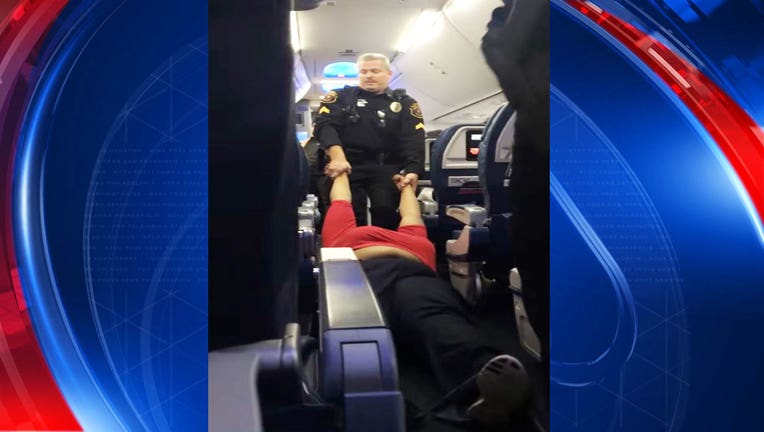 article
ROMULUS, Mich. (WJBK) - A YouTube video of a woman being dragged off a Delta flight at Detroit Metropolitan Airport surfaced online Monday morning.
The two-minute video shows a woman being dragged down the center aisle of the plane by police. It was posted by the user account Rene deLambert, and taken before a Detroit to San Diego flight. The woman, seen wearing a red shirt, is dragged by the wrists before the flight.
The woman was removed for not complying with proper boarding procedures, according to a spokesperson with the airport. She has been ticketed but not yet charged.
"At approximately 8 this morning, Delta Air Lines contacted Detroit Metropolitan Airport's police department requesting assistance with a passenger who would not comply with boarding and baggage check procedures at a McNamara Terminal gate.
"When officers arrived, Delta Air Lines stated the woman could not remain on board. Despite repeated requests by officers, the woman refused to leave the aircraft and had to be removed. She was arrested and charges are pending."