One of Northern Virginia's most popular zip codes feeling the impact of Amazon's newest planned headquarters
CRYSTAL CITY, Va. (FOX 5 D.C) - One of Northern Virginia's most popular zip codes continues to be high in demand when it comes to housing.
That's all thanks to Amazon HQ2 moving into 22202 in the Crystal City area where listing prices are going up significantly.
"The summer really has not seen a slowdown," said Michelle Doherty, a realtor in South Arlington. "Typically, we see August being a tough month to sell your home but we are not seeing that as being the case and I feel like the fall market and the spring market are going to be very promising."
Doherty went on to say that she sold a home in May for $800,000 on South 18th Street which will be torn down and listed by someone else for slightly under $2 million.
"As soon as Amazon announced its coming to Crystal City. I was like, 'Oh great, our apartment prices are gonna go up,"' said Maggie Wallace who rents an apartment in Alexandria off of Richmond Highway.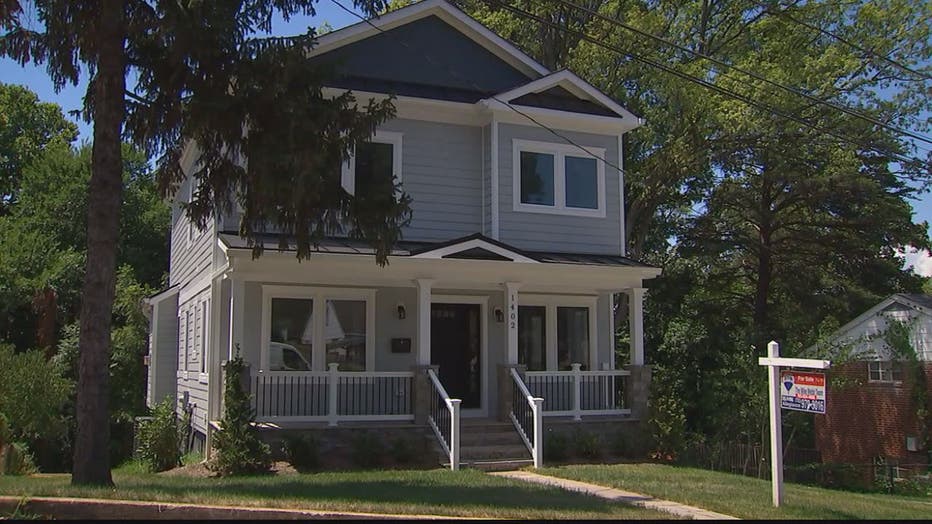 Some homeowners told FOX 5 they're excited about the retail giant moving in and even happier with the increase in their property value, but at the same time, they are concerned about affordability for their next home in the area they don't want to leave.
"When you go into a larger home, it's almost exponentially increasing in price," said Kaitlin Kallini. "So even though our house is going up in value, we can't get into a larger house in this area because it's still a huge difference."
Christian Dorsey, the Chairman of the Arlington County Board, tells FOX 5 that with affordable housing always being an ongoing issue and with Amazon setting up shop, there is a bit of a concern about how that will impact low-income residents in Northern Virginia, who he says are worried, they may not be able to afford living in the area.
"The growth that is going to come from Amazon although is gradual is likely to create some spot issues," explained Dorsey. "And we're going to have to deal with it by increasing the housing supply to make sure there is room for everybody who wants to be here."