One dead after plane crashes into Prince George's County house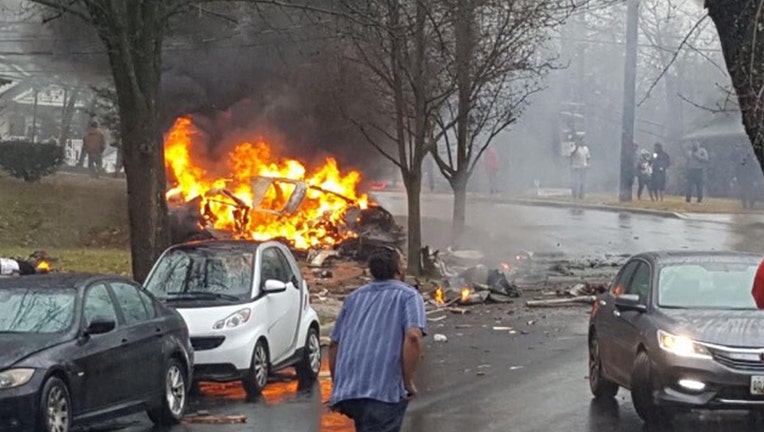 LANHAM, Md. - NEW CARROLLTON - One person is dead after a small plane crashed into a home in Prince George's County, MD.
The crash happened just before 3 p.m. Sunday at the 6300 block of Chestnut Ave. in New Carrollton, MD.A Fox 5 viewer sent images of what a PGFD Spokesperson says was car on fire. FOX 5 was told that was actually thrown across the street after the single engine plane crashed into the Chestnut Ave. home's carport from behind.
A portion of the home's attic also caught fire. Thankfully no one was inside the home. Michael Curran tells FOX 5 his mother lives next-door. Curran says he grew up on the block and that the neighbors are in Florida visiting family for the holidays.
"It's pretty severe. I mean a plane, obviously in the rain crashing is devastating - obviously for the family of the pilot. I was down there talking with my neighbors. It's just tragic, surprising," said Curran, who also told FOX 5, "Everybody on the ground is safe and fine. There seems to be minimal property damage at least. But that's secondary obviously to the tragic event."
A neighbor, Josue Mejia, said he heard the crash from down the block."It kind of almost sounded like – like you know when a car accident, basically the same thing you know. Just like a big collision. Metal or something like a hard object," Mejia told FOX 5.
An FAA spokesperson confirmed via email that this was a single engine Grumman American AA-5A aircraft involved. It took off from the College Park Airport, about a mile from the crash scene, and was on its way to White Plains, New York.
"When we have an incident like this with an airplane, we of course there's always the potential for having a hazmat exposure with the jet fuel so at this time our hazmat team as well as our rescue units are on scene to make sure the car port is stable and for us to go in and investigate – as well as make sure there's no runoff or damage or any chemical exposure in the neighborhood," said Acting Prince George's County Fire and EMS Chief, Tiffany Green.
Maryland State Police are withholding the name of the pilot until next of kin is notified. MDSP also reports at least 18 homes lost power due to the fatal crash. 
Online records say the plane is registered in Delaware and appears to have flown into town yesterday.
The NTSB is now investigating what caused the aircraft to crash. The pilot, who did not survive, was the only person reported on board.
WATCH STEPHANIE RAMIREZ REPORT LIVE FROM THE SCENE ON FACEBOOK
Officials say the plane took off from College Park airport. 
 Neighbor Jennifer Maragh sent Fox 5 these photos of the scene: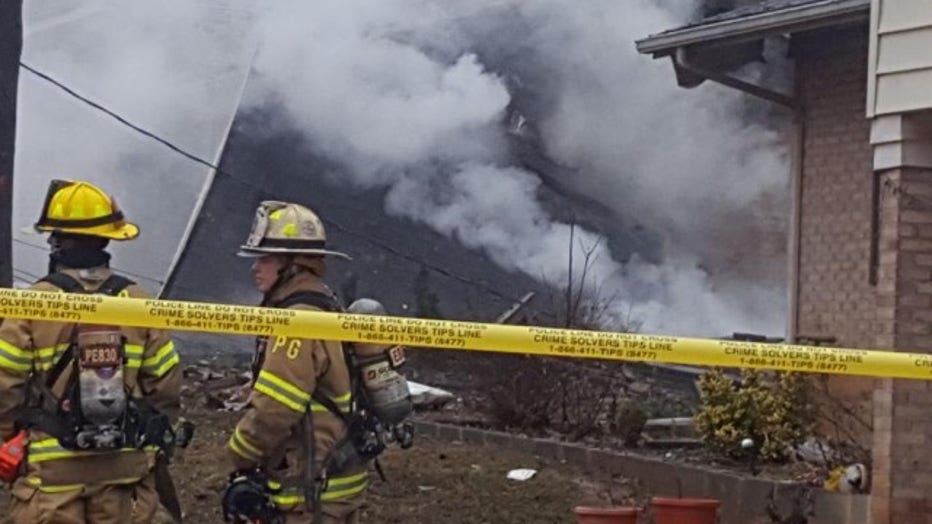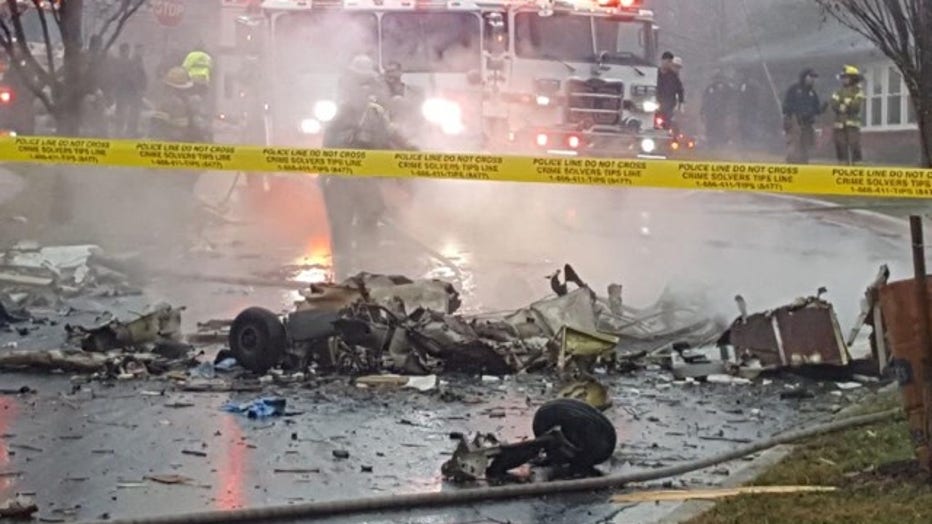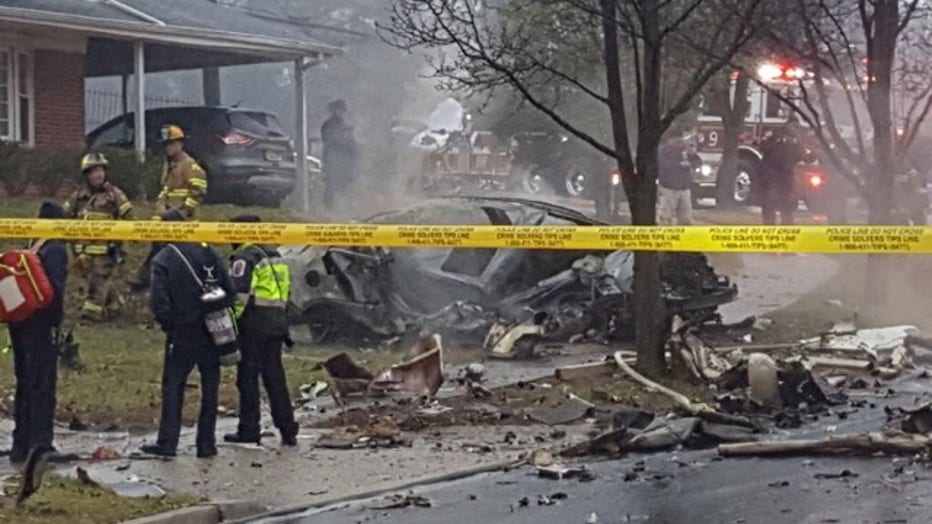 This is a developing story. Check back later for updates.