'No Zero' policy at Maryland school draws scrutiny
POTOMAC, Md. (FOX 5 DC) - A Montgomery County high school has created its own grading policy, telling teachers they can no longer give students a grade of "zero" even if the student doesn't do any work.
A source provided FOX 5 material from the presentation given to teachers on the "No Zero Policy" at Winston Churchill High School in Potomac.
The mandate goes beyond the school district's grading policy. A Montgomery County Public Schools spokesman said Wednesday that the school district was not aware of it until FOX 5 reached out.
In Montgomery County, it's already pretty difficult for a student to fail. Under the school district's policy, if a middle or high school student takes a test and gets every answer wrong, the grade is not a zero, it's a 50 percent. MCPS policy prohibits teachers from "assigning a grade lower than 50 percent to a task/assessment," but goes on to say, "if a student does no work on the task/assessment, the teacher will assign a zero. If a teacher determines the student did not attempt to meet the basic requirements of the task/assessment or the student engaged in academic dishonesty, the teacher may assign a zero."
A Churchill high school teacher, who didn't want to be identified, said he feels the policy sends students the wrong message. He's also concerned that it deviates from the districtwide policy.
"If it's an MCPS policy, fine," he said. "I have a problem with it being policy in some high schools and not others because that's lack of consistency across the school system."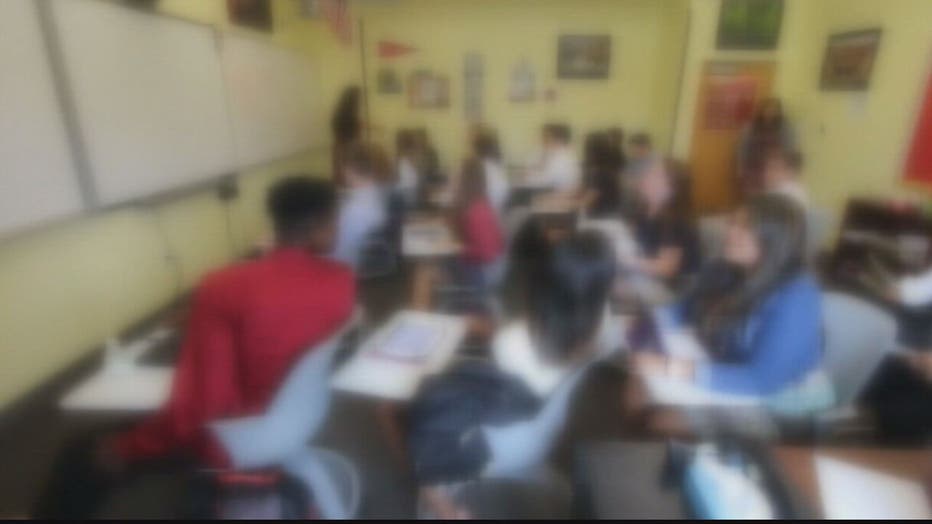 MCPS spokesman Derek Turner said school district officials are now investigating whether this is a violation of policy. He said leadership at Churchill believes they have authority to make the change. Turner said he's not aware of other MCPS schools with the "No Zero" policy.
Michael Petrilli is a Montgomery County parent and president of the Thomas B. Fordham Institute, a conservative-leaning education think tank. He said educators' power to enforce standards is being taken away.
"We're trying to prepare these teenagers for the real world which is going to hit them in the face just a few years from now," Petrilli said. 
He said he understands the district's policy is meant to keep students from losing motivation.
"If they get a zero on a big assignment and it means that from the beginning almost of the semester they know they're going to flunk that course, then you have a student who's not motivated at all," Petrilli said. "That's an issue. The district is trying to address that. But to then say that if instead you have a kid who's just refusing to do the work, and you're not going to give them a zero, I don't understand that line of thinking. And if I were a teacher, I'd be very frustrated."
It's unknown what prompted Churchill leaders to make the change. The graduation rate at the school last year was over 97 percent.