'No to data centers': Protestors push back in Prince William County
WOODBRIDGE, Va. - Behind the double doors at the Prince William County Administration Building are a number of residents asking the board of supervisors to say, "No to data centers."
"We are pushing back. We've had enough," said Steven Pleickhardt.
Residents in Bristow and neighboring communities chanted and lined up on Prince William Parkway with their signs containing messages for county leaders. 
"We have all come out here today to send a message to the Prince William County Board of Supervisors for their reckless behavior," said Donna Gallant.
The board's decision to potentially put 14 data centers in Bristow doesn't sit right with most people in the community.
"100 feet from our homes and businesses around schools, affecting the lives of men, women, and children without our permission," Pleickhardt said.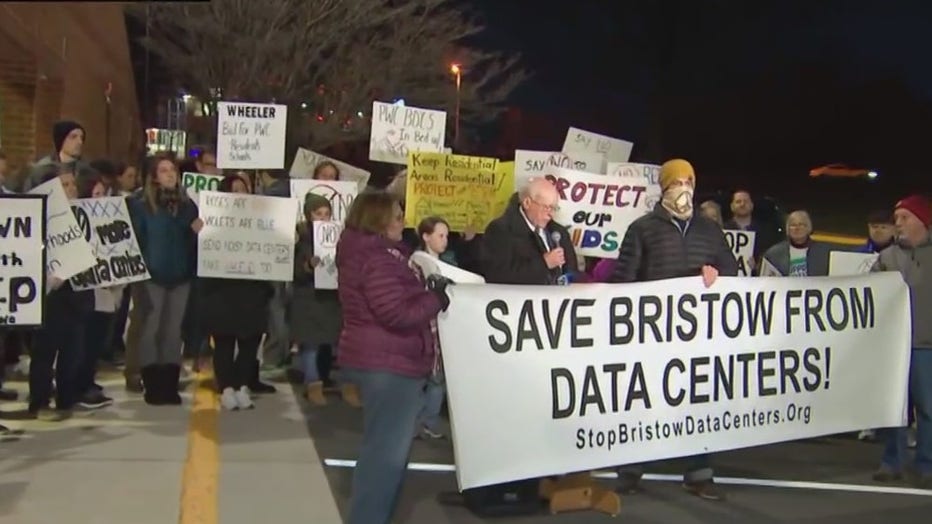 Supervisors will vote on a plan to turn 270 acres of land into 14 data centers near Devlin and Linton Hall Roads.
"The Devlin Technology Park is currently zoned as residential, and Stanley Martin is the owner of the property," Gallant said.
Stanley Martin is requesting to rezone the land intended for homes to data centers instead.
People who live in the area are furious.
RELATED: Controversial Prince William County data center development vote Tuesday
Opponents took their protesting from the street to the front of the administration building for a press conference.
"Data centers are for industrial use, full stop," said Katherine Kulick. She's the vice chair of HOA Roundtable of Northern Virginia.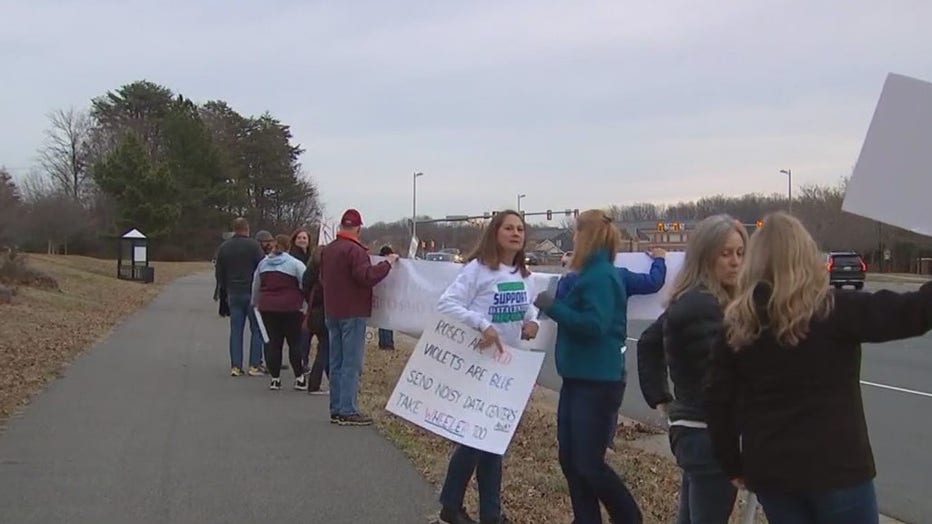 Kulick says the noise coming from the air conditions at the centers is a serious concern. 
"The fans are very loud, and they sound like jet engines, and they go 24/7 at a very low frequency which is irritating to the human auditory system," Kulicks explained.
READ MORE: Special election to be held for Gainesville Co. supervisor amid data center fallout
Especially for the communities' youngest residents.
"Our children are the ones who will be most affected," Kulicks added. "They are going to wake up with this noise outside their bedroom window. They are going to go to school surrounded by - this noise."
"We don't need all of these data centers," said Gainsville resident Karen Sheeham.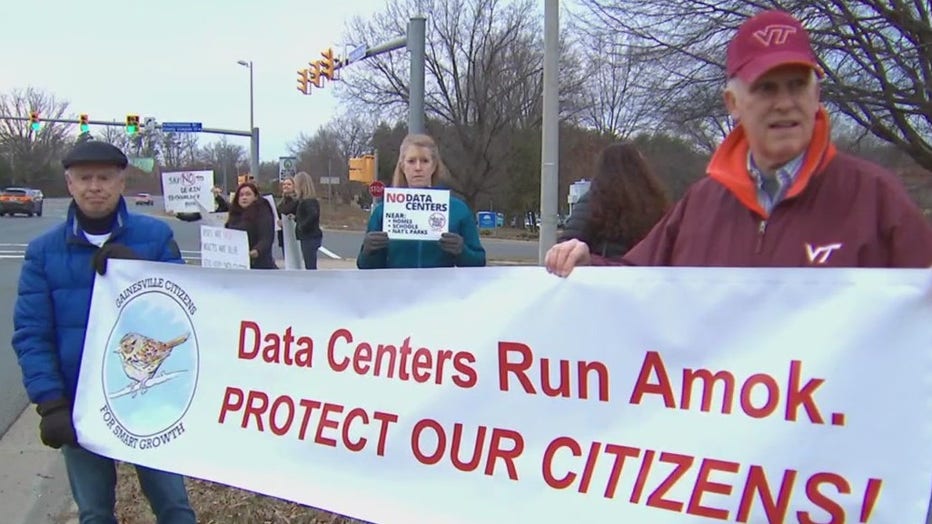 Inside the board chambers, many are asking their peers to push back the vote or vote no. A source from the county told FOX 5 that the board is looking to vote but will consider a compromise to meet residents halfway.
RELATED: Prince William Co. board votes in favor of land use charter for data center
"There is no compromise. They already have 14 data centers that have been approved. You add these 14 you're talking over 25 data centers surrounding this community of Bristow and decimating the quality of life we have here in Prince William county," said Sheeham.
The meeting is expected to go into the evening and possibly the early hours of the morning.
This is a developing story. Check back with FOX 5 for updates.