New law targets 'deceptive' gas pricing in Prince George's County
DISTRICT HEIGHTS, Md. - The Prince George's County Council passed new legislation Wednesday aimed at making sure drivers know what they're about to pay at the pump.
"The goal of this bill is to put an end to a very deceptive practice of posting one price and having consumers pay a different price," explained Edward Burroughs III, the council member who proposed it.
Here's how it'll work: Right now, you may drive by a gas station and see $3.69 per gallon written on the large sign out front. However, when you actually pull up to the pump, you may or may not notice that you'll have to pay an extra $.10 per gallon if you're using a card. As a result of the new legislation, gas stations will now have to display credit card prices on those big signs.
"This is a consumer protection bill aimed at forcing these companies to be honest and accurate with their pricing," Burroughs said. 
But some disagree.
"I think it's foolish to think people don't know what cash means or what credit card means," said Kirk McCauley, the director of government affairs for trade group WMDA/CAR, which represents service stations, convenience stores, and auto repair shops.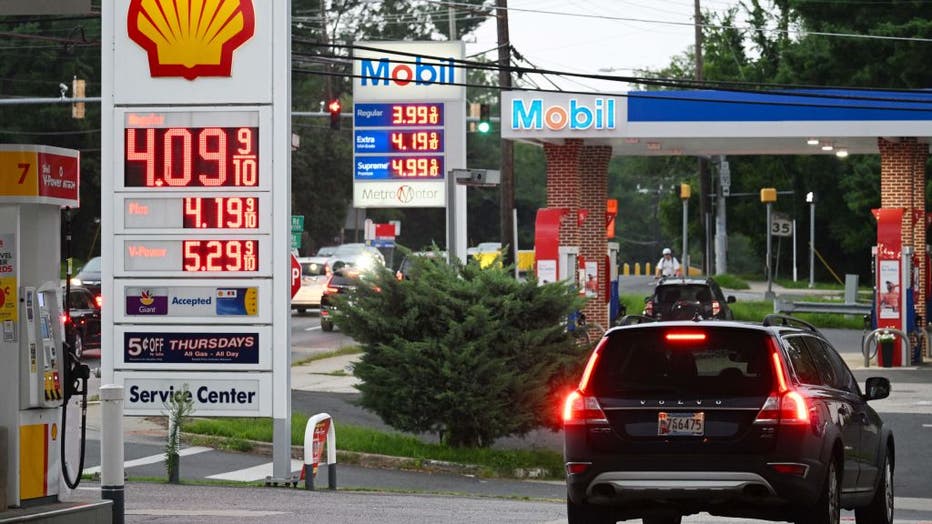 McCauley called the bill unnecessary and added that many gas stations have smaller secondary signs that display credit card prices as well.
"Our dealers don't want to trick anyone. They don't want to fool anyone," he said. "They need regular customers to survive."
Nearby, Montgomery County has a similar law on the books.
As far as drivers go, people who spoke with FOX 5 in District Heights Wednesday sounded like Ellis Brook.
"I think it's a great idea," he said. "People can actually know, do I want to stop and pay that or do I want to just keep on going and try another gas station?"
In Prince George's County, gas stations are being given a year to comply with the new law, largely because replacing a large digital sign can be expensive. After that, businesses can be fined anywhere from $100 for a first offense to $1,000 for a fourth offense and any additional violations thereafter.