Nashville school shooting: Very few mass shootings committed by females
NASHVILLE, Tenn. - Authorities said they are trying to determine what prompted a female to open fire at a Christian elementary school in Nashville – one of the few mass shootings in which the suspect is female.
"When the officers got to the second level, they saw a shooter, a female, who was firing," officials said Monday, adding that the shooter was armed with at least two "assault-type rifles'' and a handgun. Later, officials confirmed the active shooter was identified as a 28-year-old Nashville woman.
Three students and three adult staff members were killed at The Covenant School, a Presbyterian school with about 200 students from preschool to sixth grade. The female gunman was also killed by responding officers. 
According to statistics, the difference in numbers between female and male mass shooters is stark. 
Studies show higher number of male mass shooters
Since 1982, an astonishing 135 mass shootings have been carried out in the United States by male shooters, according to data published by Statista last month. In contrast, only three mass shootings were carried out by women. A mass shooting is defined by the source as a single attack in a public place in which four or more victims were killed. 
In another report compiled by the group The Violence Project, girls and women committed only 2% of both mass shootings and school shootings in the U.S. Of the 172 mass shooters studied, only four were women. In two cases, the women acted in partnership with a man.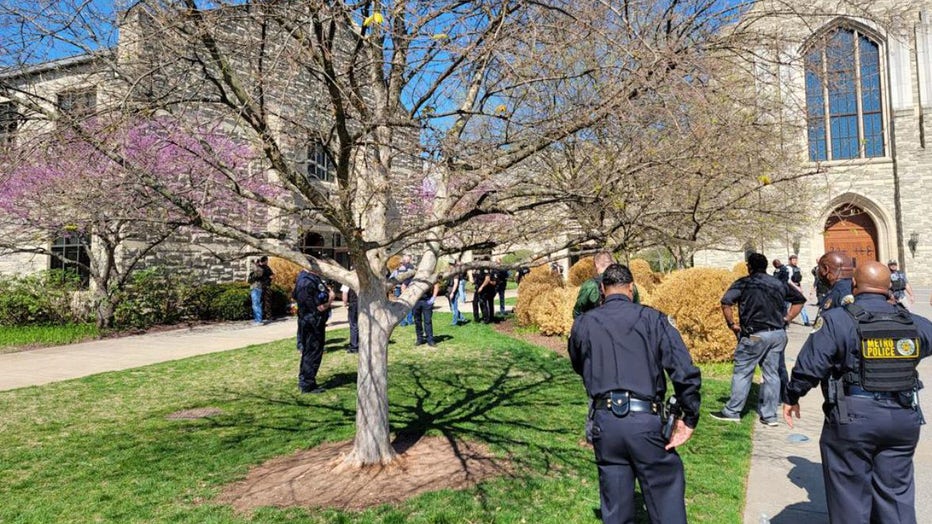 Responding officers are pictured at The Covenant School on March 27, 2023, in Nashville, Tennessee. (Credit: Metro Nashville Police Department)
According to a study published in 2021 by the U.S. Secret Service's National Threat Assessment Center, 95% of individuals who carried out deadly school shootings were male; 5% were female. They ranged in age from 11 to 19, with an average age of 16.
Why are there more male mass shooters?
Experts differ on exactly why this is the case. 
Researchers have found that shooters who target bigger groups or schools tend to study past perpetrators, who are more likely to be male.
RELATED: Nashville school shooting: 3 students, 3 adults killed by female suspect, police say
"They see themselves in some of these other shooters," Violence Project President Jillian Peterson, a forensic psychologist and professor at Hamline University in Minnesota, told the Associated Press.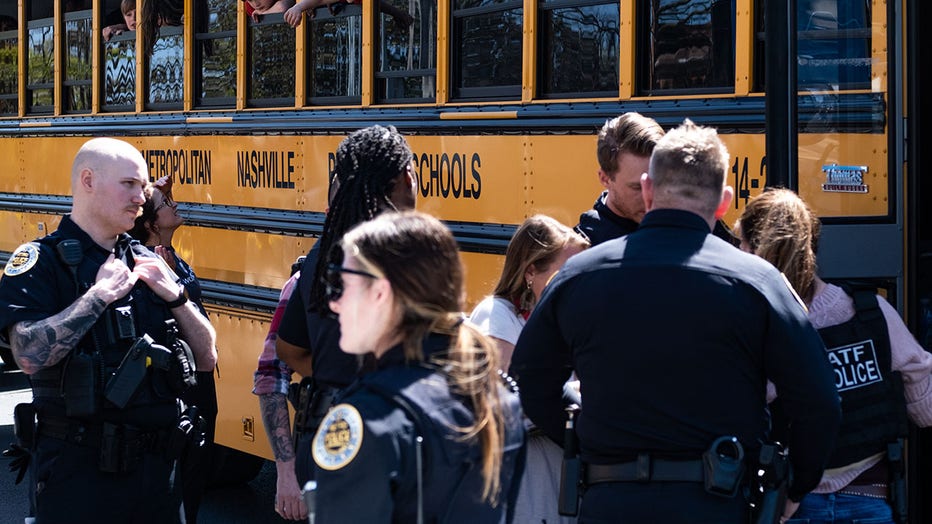 School buses with children arrive at Woodmont Baptist Church to be reunited with their families after a mass shooting at The Covenant School on March 27, 2023 in Nashville, Tennessee. According to initial reports, three students and three adults were
Boys in general tend to externalize anger and sadness against other people, whereas girls are more likely to internalize those emotions and have higher rates of depression and anxiety, Peterson further explained.
Students, staff killed in Nashville school shooting
At noon local time, the Metro Nashville Police Department confirmed an "active shooter event" on Twitter, while the fire department said it responded to an "active aggressor" but did not give any specifics. 
Nashville's Bureau of Alcohol, Tobacco, Firearms and Explosives (ATF) also said it was responding to the scene. 
Students were seen walking to safety Monday, holding hands as they left their school surrounded by police cars, to a nearby Woodmont Baptist Church to reunite with their parents.
The names and ages of the victims and the shooter were not immediately released. 
The killings come as communities around the nation are reeling from a spate of school violence, including the massacre at an elementary school in Uvalde, Texas, last year; a first grader who shot his teacher in Virginia; and a shooting last week in Denver that wounded two administrators.
This story was reported from Los Angeles. The Associated Press and Kelly Hayes contributed.