Multi-plug wall adapter sparks fire that damaged Fairfax County apartment building
ANNANDALE, Va. - Investigators say a multi-plug wall adapter was the source of a three-alarm fire early Sunday morning at an apartment building in Fairfax County.
The fire was reported around 1:30 a.m. in the 7400 block of Little River Turnpike in the Annandale area.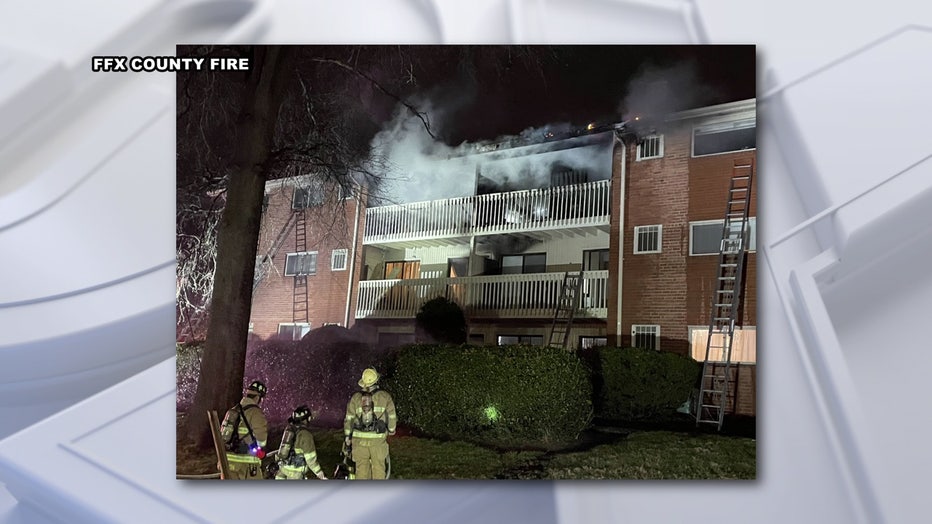 Firefighters say the three people who were in the unit when the fire started were able to get out safely. Two of them were transported as a precaution.
Approximately 22 people were displaced due to the blaze. The fire caused approximately $80,420 in damages.