More than 100 UFO sightings reported across DMV this year as Congress, NASA push for more research
WASHINGTON - More than 100 sightings of unidentified flying objects have been reported across the DMV, according to data from the National UFO Reporting Center. 
Since the beginning of 2023, just three sightings were reported in D.C., while 42 were reported in Maryland and 70 in Virginia. 
The sightings around the region vary in description, shape and form but the most common was a round orb or sphere shape. 
The most recent reports came out of Richmond, Va. and Harold, Md. at the beginning of September. They were reported as lights and orbs. 
In total, more than 4,600 sightings have been reported in D.C., Maryland and Virginia since the agency began collecting the data with some dating back to as early as 1945 posted retroactively. 
There has been heightened interest in UFOs this year, or unidentified anomalous phenomena, the broader term now used to describe aerial objects that "cannot be immediately identified as known human-made or natural phenomena.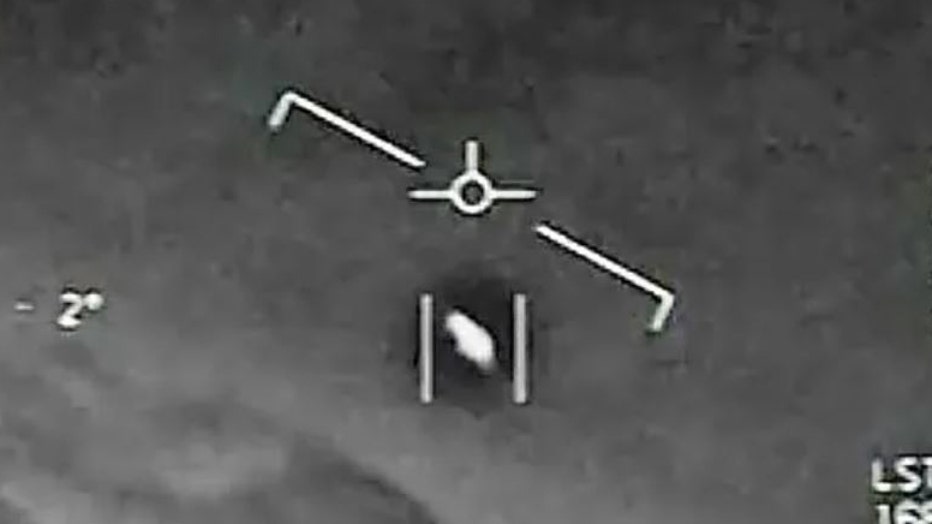 A new office dedicated to studying UAP (UFO) sightings has finally secured full-funding in the upcoming 2024 defense budget. (Department of Defense)
In September, NASA published the findings of its year-long independent study into past UAP sightings. 
The 33-page report stated that there is no evidence any of the previously reported UAP sightings are extraterrestrial in origin but noted that there are so few high-quality observations that no scientific conclusions can be drawn.
They say the study of UFOs will require new scientific techniques, including advanced satellites as well as a shift in how unidentified flying objects are perceived.
The report came months after the Congressional Oversight Committee held its July 26 hearing on UAPs, urging more transparency from the government and details on alleged secret programs that retrieve crashed UFOs and reverse engineer the technology.
In an effort to provide the public with more information on government research and findings into UAPs, the Department of Defense launched a new website with the All-domain Anomaly Resolution Office (AARO). DoD officials say reports, transcripts, press releases, videos and photos associated with resolved UAP cases will be released as they are declassified and approved.
More than 3,000 sightings have been reported across the U.S. this year, according to the UFO database.