More insurance companies pull out of Louisiana: 'We are in a crisis'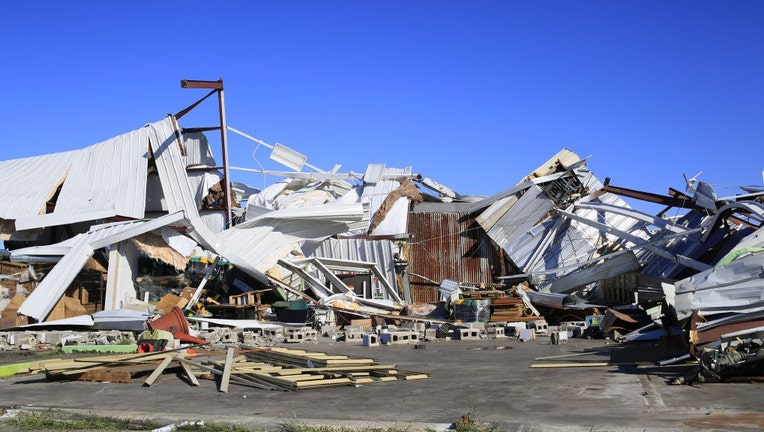 article
Thousands of folks in the south no longer have home insurance because companies are leaving the area after years of devastating storms. 
The state of Louisiana is at the center of this insurance dilemma. 
In the last two years, more than 20 companies have gone under or withdrawn from the state, forcing hundreds of thousands of families to pay higher premiums or go without coverage. 
"We are certainly in a crisis," said Louisiana's Insurance Commissioner Jim Donelon.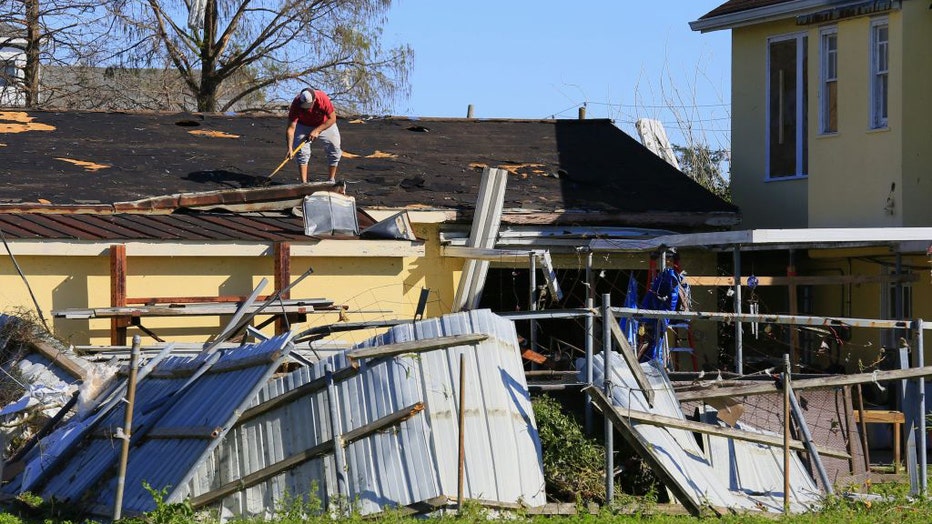 A man fixes the damaged roof after a tornado hits Arabi, New Orleans, Louisiana, the United States, Dec. 15, 2022. (Lan Wei/Xinhua via Getty Images)
BANKRUPT INSURANCE COMPANIES LEAVE LOUISIANA FAMILIES SCRAMBLING BEFORE HURRICANE SEASON
Donelon says the crisis started in 2020 when Hurricane Laura hit Lake Charles. Soon after, the state was hit by storms Delta and Zeta, and then another major hurricane, Ida, in 2021. 
"800,000 claims were filed after Laura and Ida, resulting in insurers paying $23 billion for insured loses," Donelon said. 
But it's not just severe weather in Louisiana jacking up prices. Donelon explains that record-breaking natural disasters across the globe are having an impact. 
"Our regional industry is backed up by the international reinsurance market and that market has been impacted not just by our horrible hurricane seasons, but also hurricane Ian in south Florida this past year, record wildfires in California and Australia, and record flooding in Germany," Donelon said. "All of those challenges are making insurance much more difficult to come by and more expensive for policyholders in the coastal parts of our state."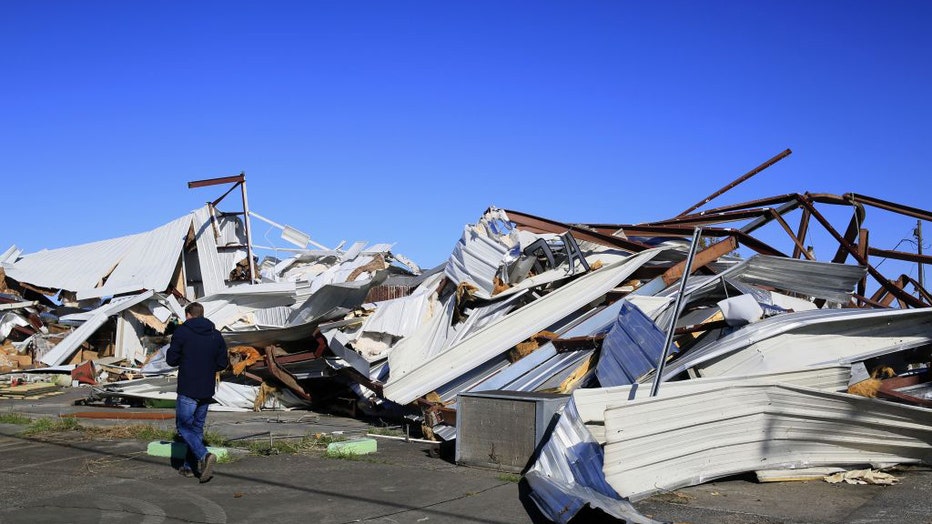 A man walks by damaged houses after a tornado hits Arabi, New Orleans, Louisiana, the United States, Dec. 15, 2022. (Lan Wei/Xinhua via Getty Images)
Currently, the average premium for home insurance in Louisiana is over $2,000 a year. That's 46% higher than the national average. With companies pulling out of the state or putting a hold on writing new business, people are forced to purchase policies through the state's "insurer of last resort," Louisiana Citizens Property Insurance. Citizens prices are going up this year with average premiums at about $5,000 in at least seven parishes. By law, Citizens sets it prices above market rates, so the state does not compete with the insurance companies. 
FLORIDA LAWMAKERS SEEKING TO CALM PROPERTY INSURANCE STORM
"We don't want to put the state in the insurance business," Donelon said. 
While Louisiana had a quiet hurricane season last year, some families are still recovering from deadly tornadoes. 
Just days before Christmas, 21 tornadoes touched down across the state, many in rural communities. 
Gail Bradley, of Killona, was one of the dozens injured during the storms. Her sister, Charlotte Lewis says she's still recovering. 
"She was pinned down by her entertainment center for about 30 minutes, screaming and petrified, trying to get someone to come and help her," Lewis said. 
Fortunately, help did arrive, but now Bradley is on her own to repair up to $60,000 worth of damage. Lewis says after Hurricane Ida, home insurance became too expensive for her sister. 
HOW TO DETERMINE YOUR HOME'S REPLACEMENT COST WITH A REPLACEMENT COST ESTIMATOR
"She's a retired person on a fixed income," Lewis said. "She can't afford it to get the insurance and when she tried there was no one here to accept it, they all left." 
Now the family is trying to do everything they can to clean up Bradley's property, so she can go home. 
"I don't want my sister to come home and see this mess," Lewis said. "We want to just get the home knocked down because if she sees it like this, I know it will crush her." 
The state is working on several solutions to the insurance crisis. Donelon says one solution the state hopes for is more of an immediate fix: an insurance incentive program that would offer millions of dollars in grants to companies who commit to doing business in Louisiana. 
"We did this after Hurricane Katrina, and it was very successful in attracting new companies to do business in our state," Donelon said.
Long term, the state is also offering homeowners grants to fortify their home roofs, through the Louisiana Fortify Homes Program. The state of Alabama established a similar program in 2011 and has helped over 3,000 families better protect their home in the last decade.