Moechella plans to fight back after Coachella files trademark suit
WASHINGTON - A local artist is being sued in federal court over the name of his music festival.
Justin "Yaddiya" Johnson told FOX 5 Friday – two days after the suit was filed – he plans to fight the case.
The issue has been an on-again-off-again disagreement over the past few years.
The Moechella founder previously said he'd stop using the name for events but on Friday he told FOX 5 he's changed his mind, and he feels he has to take a stand for the culture of D.C. 
RELATED: Coachella sues DC artist over use of 'Moechella'
What started as an effort to protest restrictions on loud music in a popular D.C. neighborhood turned into what's now known to many in the District as Moechella.
"It's become a staple of the community the past few years," Johnson said.
But the organizers behind the celebrated Coachella Valley Music and Arts Festival say the name needs to change.
The multi-billion dollar company is suing Moechella organizer, Johnson, in D.C. Federal Court for trademark infringement.
Johnson says he tried to trademark the term Moechella in 2021 shortly after he organized the "Long Live Go-Go" music protests on U Street.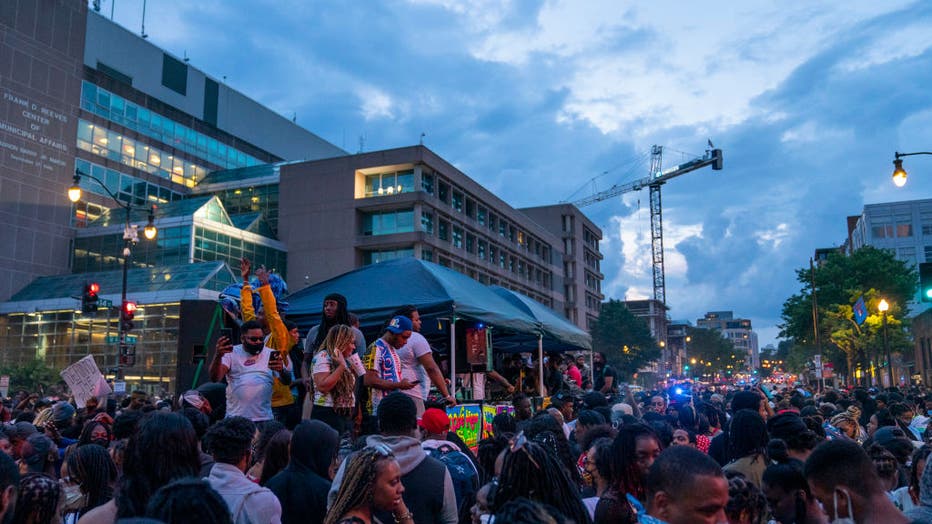 WASHINGTON, DC - JUNE 19: People celebrate Juneteenth at "Moechella," a go-go music event, on June 19, 2020 in Washington, DC. Juneteenth commemorates June 19, 1865, when a Union general read orders in Galveston, Texas stating all enslaved people in
He later withdrew the application after pushback from Coachella lawyers in June of 2022.
"Moechella was not something that was built to be monetized. It wasn't something created for financial gain," Johnson explained. "Quite frankly, it's become a symbol for the community and it was named by the people."
Coachella's lawyers filed an opposition to the trademark citing a shooting that happened after Moechella where a 15-year-old was shot and killed and a police officer was injured.
The music company claimed these incidents tied to the Moechella name tarnished their brand.
READ MORE: Coachella challenges DC's 'Moechella' name
FOX 5 previously spoke to a trademark attorney about the case. 
"In this case, Moechella has registered in connection with providing political information whereas Coachella has registered for providing entertainment services. But they do look at how the marks are actually used as well, looking at the similarity of the names themselves, looking at whether consumers are likely confused by those names or whether there's actual confusion," said trademark attorney Hadley Dreibelbis.
Johnson says the recent lawsuit came as a surprise.
"It's truly a David and Goliath story. A giant like Coachella … A billion-dollar establishment to come and want to stop a community initiative is crazy to me," Johnson said. 
Moechella has always been rooted in peaceful protesting and instead of challenging the name, Johnson thinks Moechella and Coachella should find a way to work together.
"Go-Go music is the pride of D.C. and if you ask a lot of people in the industry, they always talk about Go-Go music, but we've never had our opportunity to amplify it to the world," Johnson said. "With a platform like Coachella you could truly uplift not only go-go music but the city of Washington D.C."
FOX 5 did reach out to Coachella and the team filing on their behalf but we have not gotten a response.