Missing immigration attorney's car found in Los Angeles
SEATTLE - Family and friends are desperately searching for an immigration attorney who was last known to be staying at a short-term rental in Seattle's Capitol Hill neighborhood.
The Seattle Police Department confirmed to FOX 13 that a missing persons report has been filed for Jared Shadeed, an immigration attorney from the East Coast.
FOX 13's sister station FOX 11 said Shadeed's car was reportedly found in Los Angeles, California on Thursday, Aug. 17.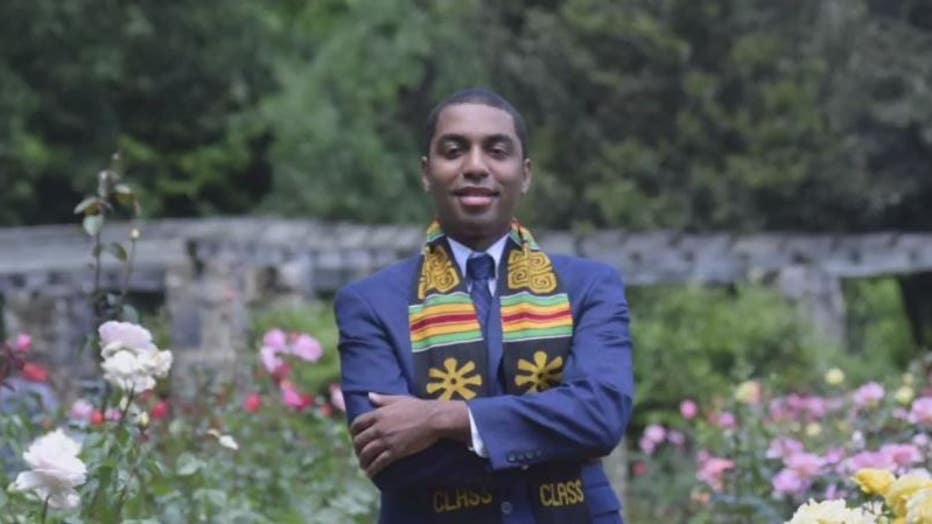 A parking ticket on the car indicated that the vehicle may have been at the spot since about Aug. 4. 
Investigators told FOX 11 that keys were left in the car, but Shadeed's whereabouts are still unknown. 
"Police stated Shadeed was at an Airbnb and left the Airbnb abandoned and did not return to check out," said Patrice Morgan, Shadeed's cousin. She said based on the account of a woman who was listed as his emergency contact for the short-term rental, Shadeed checked in on July 30 and left his luggage, laptop and cell phone behind. 
Ring cam video showed Shadeed checking into his share-rental on July 30. 
"For him to go off the grid like this is very much unlike him and makes no sense," said Morgan.
Morgan, along with several of Shadeed's friends, say that he enjoys traveling and described him as an "explorer," but believe he may have taken time off in need of a break.
"[Shadeed] did a couple of road trips. He went to Nashville. He went to Indiana. So, I think he was just checking out new places," said Ciara Dalton, a childhood friend of Shadeed. 
She said she's not surprised that Shadeed traveled to the Pacific Northwest, but she's alarmed that he left his belongings behind and has not been in touch.
"[Leaving] the phone? Definitely not. But the laptop too because he's into his writing and he's working on a book," said Dalton.
Friends and family expressed they are frustrated with the limited details shared so far.
"We've been trying to gather a community in Seattle to help us find Jared and truly get the police to be in contact with us," says Ayan Nur-Bramwell. She has been searching for Shadeed by calling hospitals and mental health facilities in the Seattle area.
"We truly respect Jared and his personal time that he has for himself, you know, but him being missing now for 19 days is very concerning," said Nur-Bramwell.
"[Shadeed] has a big tribe behind him whether he wants to believe it or not. We're here to support him, find him, and we're willing to do everything that we can to make sure that he is ok."
Anyone with more information about Shadeed should reach out to the Seattle Police Department at (206) 625-5011.