Metro Transit Police receive overdose training
Washington D.C. is second in the nation when it comes to opioid overdoses, according to Dr. Ami Angell. 
Naloxone can save the life of anyone who is experiencing an opioid overdose, and now, Dr. Angell is training Metro Transit Police officers on how to use it. 
"My goal is for every individual to carry Narcan with them," said Dr. Angell, the founder of the h3 Project, an organization that advocates for the D.C. homeless community. "There's really no reason not to. It's really expanding interest and knowledge. It's so easy to carry it. h3 is a Narcan distribution site, so folks can come to us, and they can get it free of charge." 
So far, Dr. Angell has trained over 300 Metro Transit officers — free of charge. She says offering her services for free is worth saving a life. WMATA agrees. The agency plans to ensure all on-duty officers receive training, including how to identify signs of an overdose.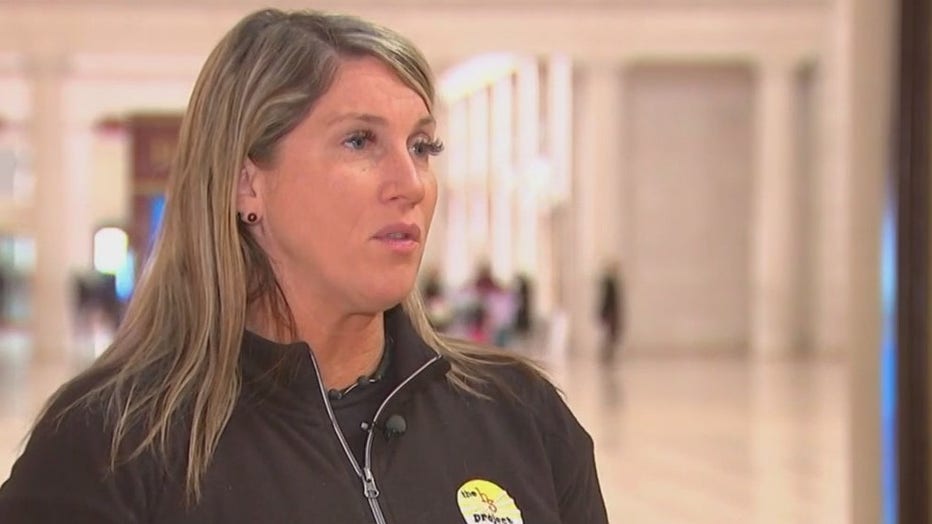 "Our MTPD officers are usually first on the scene, so again if someone is having a moment of distress, and it's related specifically to an overdose we want to be able to implement life-saving measures because we know the importance of timing," said Kristie Brenson, a WMATA spokesperson.
The Metropolitan Police Department also trains officers on how to administer Naloxone nasal spray. Officers receive a refresher training every two years. 
READ MORE: WMATA GM Randy Clarke speaks on recent Metro shootings
Dr. Angell and her h3 project team meet with MPD regularly, in addition to Amtrak police and Metro Transit officials, to discuss homelessness and human trafficking in the District. 
The training has already paid off, according to Dr. Angell. An officer used Naloxone and her training the very next day and saved an individual's life. Now, she's encouraging everyone to carry Naloxone. 
D.C. residents can text Live Long DC to 888-811 to get a list of pharmacies that will give them out to you for free. Or you can visit Dr. Angell herself at Union Station — no prescription required.