Meet 'McDonald's Rat,' the newest - and grossest - internet sensation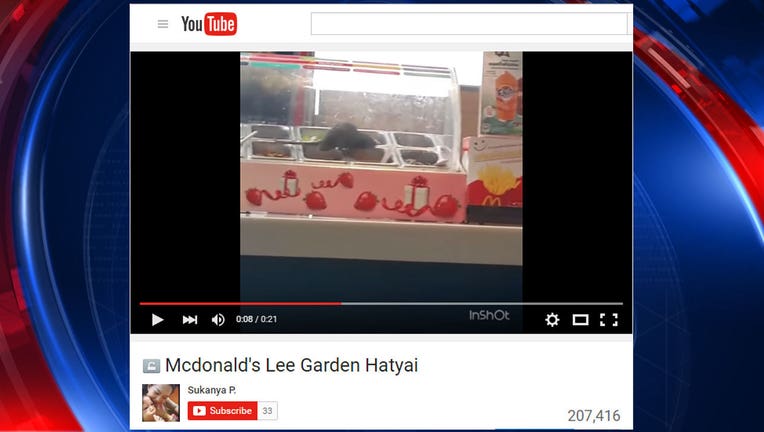 article
Remember, Pizza Rat? Well, say hello to "McDonald's rat."
A video posted to YouTube shows a large rodent scampering around a dessert counter at a McDonald's in Bangkok, Thailand.
The fast-food giant confirmed that the footage, which was filmed in a shopping center in the city of Hat Yai, is real.
It apologized to customers in a statement, blaming the incident on the unhygienic neighborhood where the restaurant is located.
Read more + video at FOXNews.com