Maryland State Fire Marshal advocates for sprinklers after deadly Silver Spring apartment fire
SILVER SPRING, Md. - A devastating fire at an apartment building in Silver Spring on Saturday left one woman dead, 19 hurt, and hundreds displaced, raising questions about the building's fire safety systems.
The fire broke out around 6 a.m. at the Arrive Silver Spring apartment building located at 8750 Georgia Avenue, according to Montgomery County Fire and Rescue (MCFRS) officials.
In the aftermath of the fire, residents have expressed to FOX 5 frustrations with the building's lack of an automatic fire alarms or sprinklers.
FOX 5 spoke about that issue with Maryland State Fire Marshal Brian Geraci, who said the Arrive Silver Spring building was built before sprinklers were required.
Geraci tells FOX 5 that five years ago, the state code was changed to require sprinklers by 2033. He added that the Arrive building is one of 80 in Montgomery County that has yet to be retrofitted with sprinklers.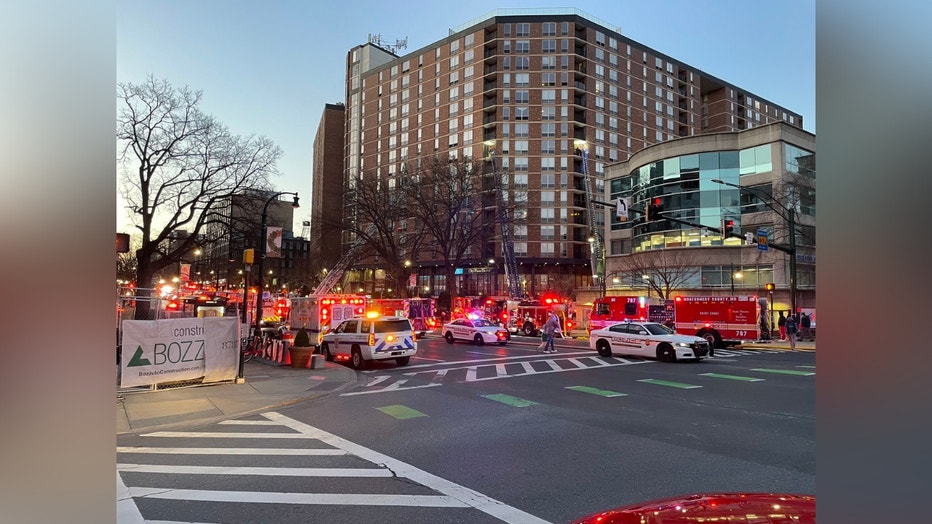 PHOTO: Montgomery County Fire & Rescue Service
According to Geraci, sprinklers would have made a huge difference in battle the flames.
"That's what's going to put the fire out," Geraci explained. "It's like having a firefighter right in your bedroom 24 hours a day, ready to go. It would have been a much, much different outcome if we'd have had sprinklers in that building yesterday."
READ MORE: Silver Spring apartment fire leaves 1 dead, 19 injured; More than 400 residents displaced
Geraci tells FOX 5 that he has reached out to a local legislator about a proposed law in response to the fire, that might speed the sprinkler installation process along.
As for the building's fire alarms, state code requires all buildings to have manual pull alarms, but there is no requirement for automatic building-wide alarms.
In addition to being automatic, the newer alarm systems would trigger alarms on multiple floors surrounding where the fire is.
They also notify the building, alarm company and fire department of the fire, without anyone having to call for help.
Officials say using newer fire alarm systems is best practice for buildings, so that when firefighters arrive, they can more easily find the flames and rescue anyone in need.
According to MCFRS, the building suffered about $1.5 million in damage as a result of the fire, and more than 400 residents were left displaced.
There is no timetable yet for when those residents could return to the building.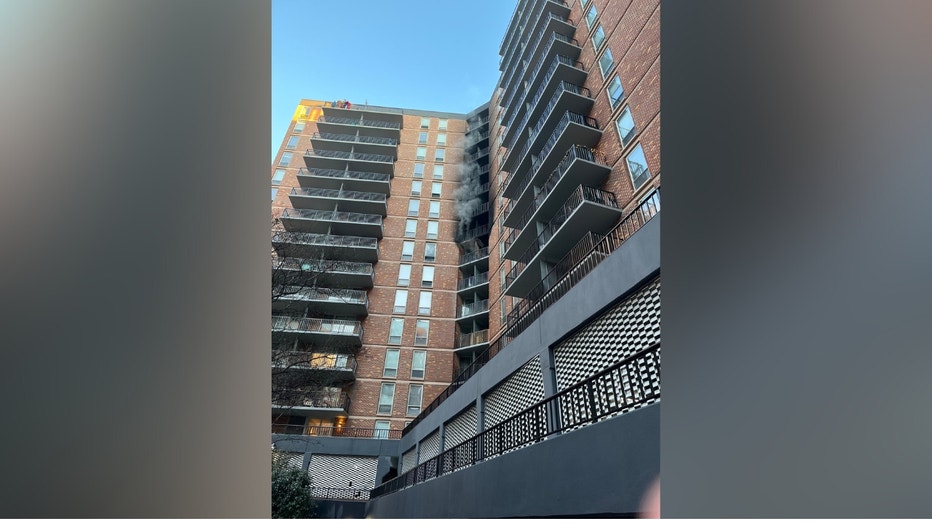 PHOTO: Montgomery County Fire & Rescue Service
The cause of the fire remains under investigation.