Maryland man charged with multiple oyster violations
ST. MARY'S COUNTY, Md. - Authorities have charged a man they say committed multiple oyster violations in. St. Mary's County
Maryland Natural Resources Police say 67-year-old John Vallandingham was harvesting oysters from the Wicomico River and selling them out of his garage. Police say they tracked the oysters and saw him sell six bushels from the property
Officials say the oysters were being stored improperly and posed a health risk. They also say Vallandingham was also operating without a license.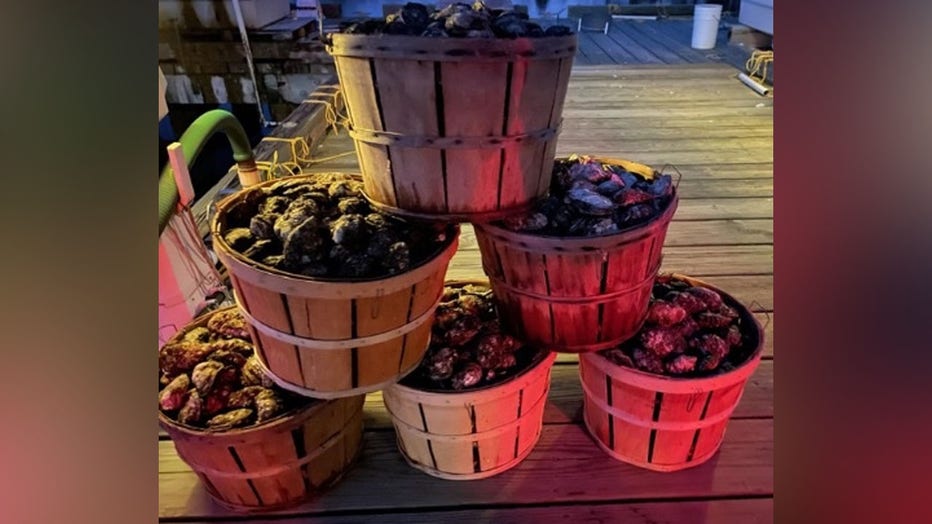 Maryland Natural Resources Police 
Officers seized the oysters and charged Vallandingham with multiple violations including failure to obtain a tidal fish license for commercial activity, and catching oysters for commercial purposes without a license.
He faces fines up to $28,000 and one year in jail if convicted.