Maryland governor proposes paid sick leave for businesses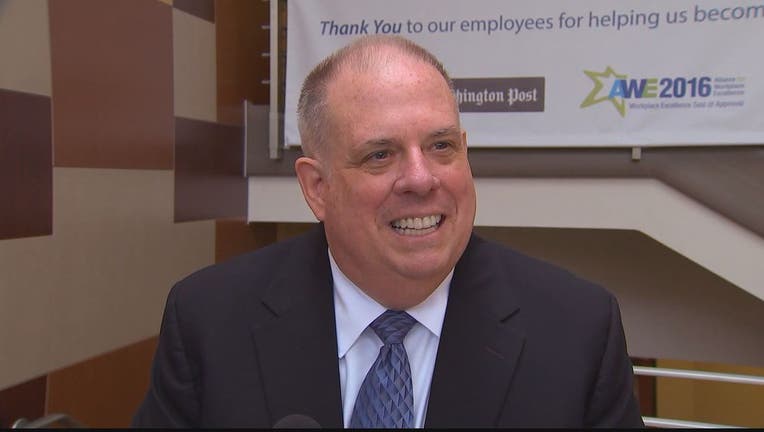 article
ANNAPOLIS, Md. - Maryland Governor Larry Hogan plans to propose legislation to provide "common sense, balanced" sick leave benefits for Maryland businesses with 50 or more employees.
In a news conference Wednesday afternoon, Hogan announced his plan, which he says will make Maryland more business-friendly and ensure a strong, healthy workforce.
"For the last few years, there has been a great deal of discussion and debate around the issue of paid sick leave in Maryland," said Governor Hogan. "While all of us agree that more workers need sick leave in Maryland, it would be irresponsible to put a law on the books that unfairly penalizes our state's job creators. It is clear that, in order to move forward, we must strike a balance between the needs of Maryland's employees while not hurting our small businesses and continuing to foster a more business-friendly climate in our state."
Under Hogan's proposal, businesses that have at least 50 employees will be required to offer paid sick leave totaling at least 40 hours a year, and employees would have the ability to roll over a maximum of 40 hours each year. Part-time employees would be covered after a minimum of 30 working hours. The state would not interfere with companies that have a general leave policy in place that meets these requirements.
Furthermore, businesses with less than 50 employees who offer paid sick leave would be eligible for tax relief incentives, under Hogan's proposed plan. Small business owners could exempt the first $20,000 of their income from taxes.
Hogan's plan provides protection for seasonal industries by exempting workers employed for less than 120 days in a 12-month period.
Just Tuesday, lawmakers in the District of Columbia voted to give preliminary approval to a new tax on businesses that would provide more than 500,000 workers with eight weeks of paid leave for the birth or adoption of a child. The DC policy would be one of the nation's most generous paid family leave programs, if it becomes law.