Man who allegedly attacked and stabbed 9 people at child's birthday is an LA resident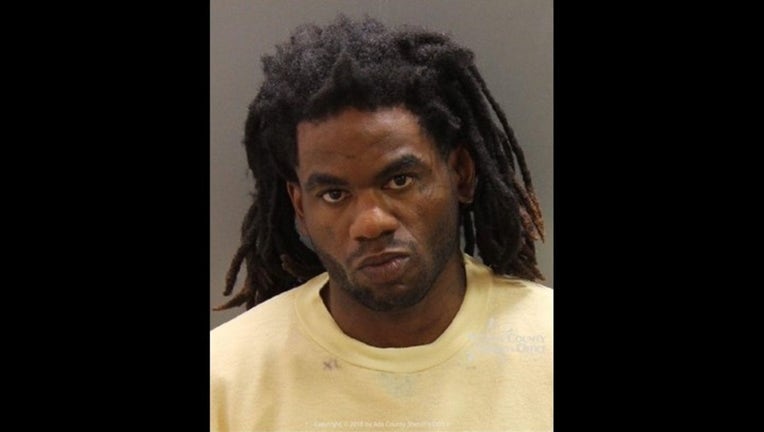 article
LOS ANGELES, CA (FOX 11/CNS) - A Los Angeles man was in custody today in Boise, Idaho, accused of stabbing nine people Saturday night at a child's birthday party.

The suspect -- 30-year-old Timmy Kinner -- was arrested at the scene of the rampage, where at least six of the victims were children between 3 and 12 years old, Boise Police Chief William Bones said today.

"It's a single evil individual who attacked people with no provocation that we are aware of," Bones said.

Kinner was charged with nine counts of aggravated battery and six counts of injury to a child, according to Bones.

Four of those attacked -- refugees from Syria, Iraq and Ethiopia --have life-threatening injuries, the chief said.

Kinner was not a refugee. The motive for the approximately 9 p.m. attack appeared to be revenge for Kinner being kicked out of an Idaho apartment complex.

Kinner -- a temporary resident of the apartment complex -- was asked on Friday to leave the premises, Bones told a media gathering.

"As you can imagine, the witnesses in the apartment complex, along with the rest of our community, are reeling from this attack," Bones told a media gathering, referencing a massive law enforcement response to the scene that began to arrive within five minutes of reports.

Arriving officers from numerous local and regional agencies found a "chaotic and tragic area in which nine members of our community had been stabbed and lay injured," Bones said. "People were scattered throughout the apartment complex."

Kinner gave up without a struggle, "immediately yielding to the officers," he said.

According to media reports, Idaho authorities said that Kinner has an extensive criminal record in California.