LSU star Angel Reese says she'll visit White House with team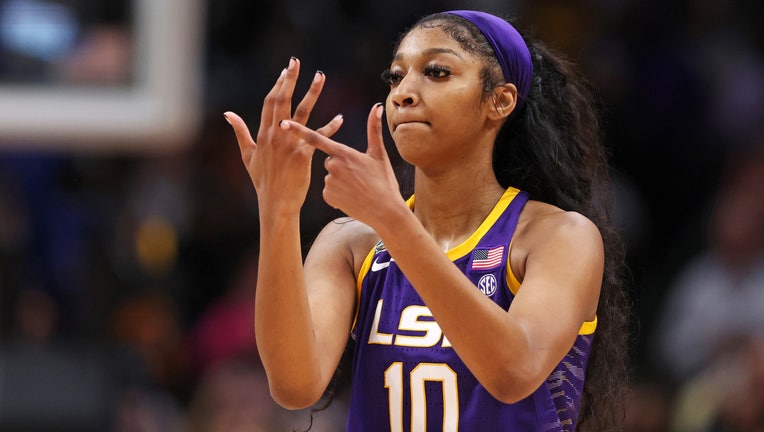 article
LSU basketball standout Angel Reese has changed her tune about a visit to the White House following her team's first NCAA championship win.
Speaking on ESPN Sportscenter, Reese said although she was "hurt" by First Lady Jill Biden's suggestion that runner-up Iowa should join LSU for their White House visit, "you don't get that experience, ever … and I know my team probably wants to go for sure."
"So I'm going to do what's best for the team, if they want to go, we're going to go," she said. "It was tough just seeing that in the beginning, but I think we'll all come together and I think it will be good."
The Tigers defeated Iowa 102-85 for the title in Dallas on Sunday.
Jill Biden, at an appearance in Denver on Monday, had praised Iowa's sportsmanship and congratulated both teams. She also said that as part of the longstanding tradition of having champions visit the White House, Iowa should come as well "because they played such a good game."
READ MORE: LSU's Reese unapologetic over gestures to Iowa's Clark at NCAA championship
Reese called the first lady's suggestion "a joke."
"I'm not gonna lie to you, I don't accept the apology because of, you said what you said. I said what I said. And like, you can't go back on certain things that you say," Reese told "The Paper Route Podcast" hosts Brandon Marshall and Ashley Nicole Moss.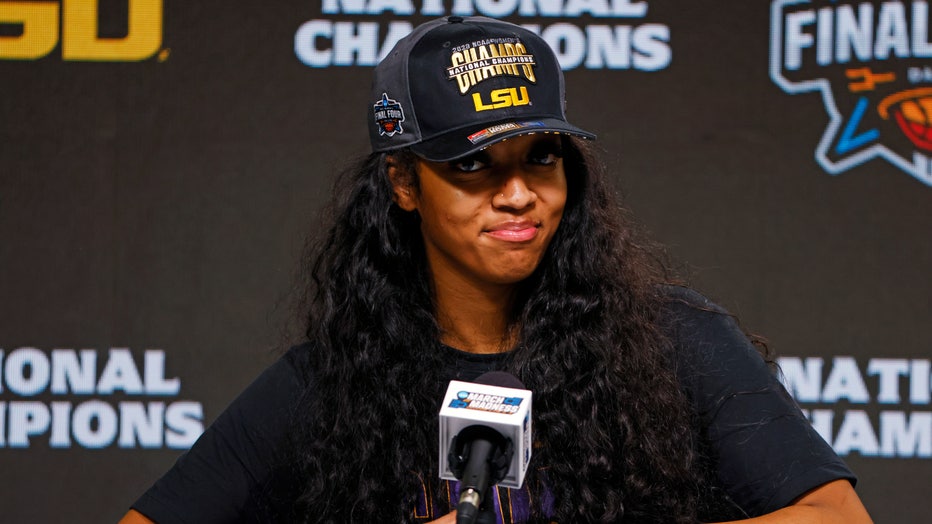 Angel Reese #10 of the LSU Lady Tigers speaks during a press conference after the LSU Lady Tigers beat the Iowa Hawkeyes 102-85 during the 2023 NCAA Womens Basketball Tournament championship game at American Airlines Center on April 02, 2023 in Dalla
"I mean, you felt like they should've came because of sportsmanship, right?" Reese added. "They can have that spotlight. We'll go to the Obamas. We'll see Michelle. We'll see Barack."
Joe Biden invited LSU and men's champion Connecticut to the White House on Tuesday with no mention of Iowa. Vanessa Valdivia, a spokesperson for Jill Biden, said the first lady had meant no disrespect to LSU and that her comments were intended to applaud the historic game and all women athletes.
Reese initially said she was unsure whether she would visit the White House, but on Friday she said she would join her team.
"In the beginning we were hurt … it was emotional for us, because we know how hard we worked all year," Reese said.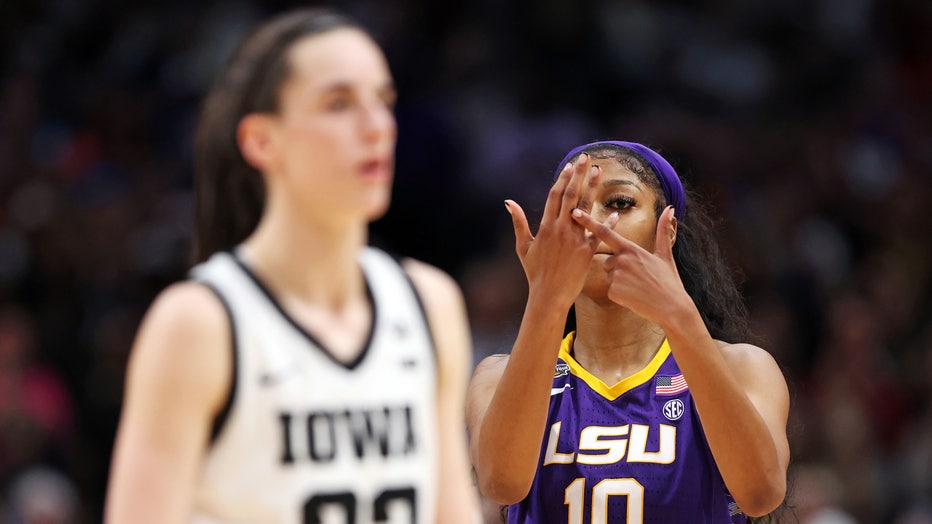 Angel Reese #10 of the LSU Lady Tigers reacts towards Caitlin Clark #22 of the Iowa Hawkeyes during the fourth quarter during the 2023 NCAA Women's Basketball Tournament championship game at American Airlines Center on April 02, 2023 in Dallas, Texas
Reese faced criticism on social media for waving her hand in front of Iowa star Caitlin Clark's face while staring down Clark during the game. Clark, The Associated Press Player of the Year, made a similar gesture to no one in particular during Iowa's victory over Louisville in the Elite Eight.
Reese said she didn't think LSU, had it lost to Iowa, would have gotten the same praise from Jill Biden as the Hawkeyes did.
The Associated Press contributed to this report.